listen
Sahana Bajpaie's 'Ratri Eshe' from 'Jotugriho'
Yet another Rabindrik heavy-hitter by Bajpaie
Published 16.10.21, 05:44 AM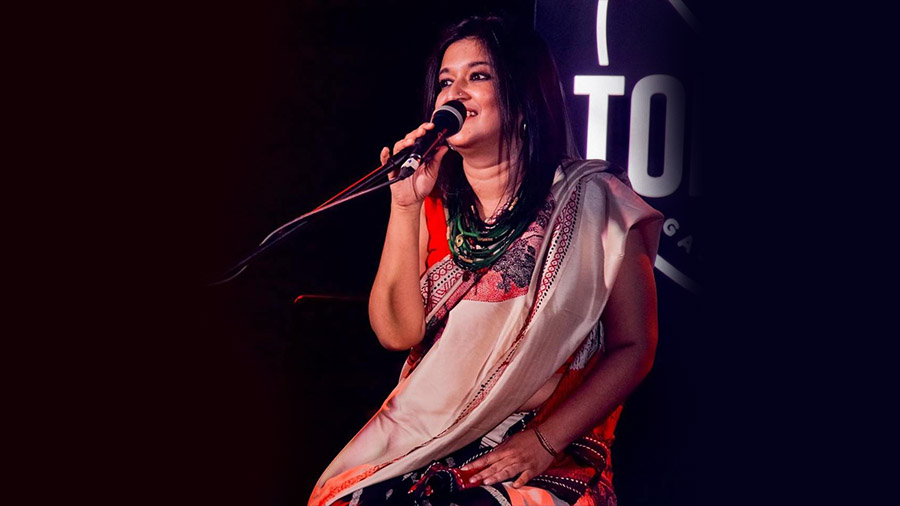 Image courtesy: @Sahana Bajpaie/Facebook
Singer-songwriter Sahana Bajpaie takes her listeners on a serene voyage with her rendition of Tagore's Ratri Eshe for Ayan Chakraborty's Shororipu 2: Jotugriho. Picturised on actor Arunima Ghosh, the track has been composed by Rupam Islam making it a creative collaboration between some of the finest creators in contemporary Bengali music. Since its premiere on October 8, the track has received a lot of love from Sahana's fans not only in India but across the globe and has garnered close to ten thousand views on YouTube.
Shororipu 2: Jotugriho is the second film in the crime thriller series, Shororipu, and stars actors Chiranjit Chakraborty, Saswata Chatterjee, and Arunima Ghosh.
The film is currently running in the theatres.
- Pooja Mitra