listen
Rekha Bhardwaj's 'Mat Aana' is a tune of longing and loss
The musical number from Vishal Bhardwaj's 'Khufiya' is haunting and melancholic
Published 04.10.23, 09:32 AM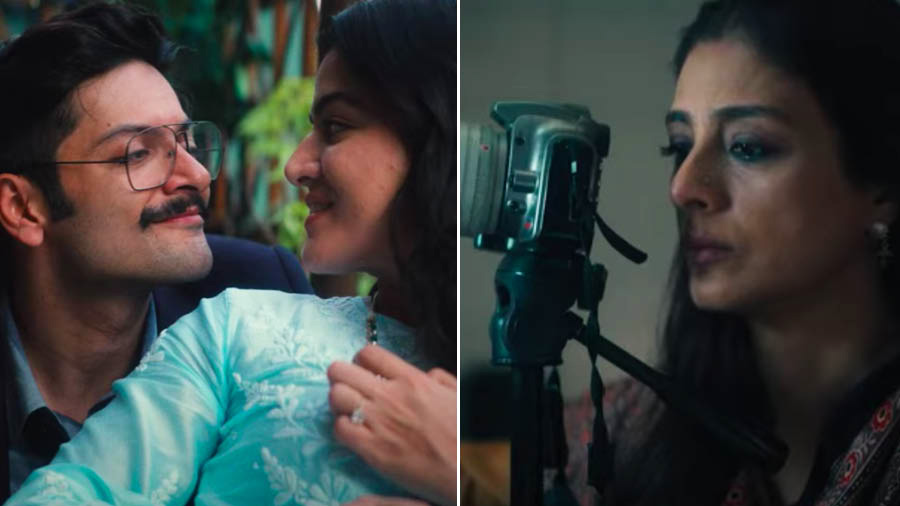 Image courtesy: VB Music/YouTube
Mat Aana, the musical number from Vishal Bhardwaj's much-anticipated next, Khufiya is an almost haunting melody of love and loss. The newly released song reminds one of Jibananda Das's lines, "Jete pari kintu keno jabo?" (I can leave, but why should I?) and Rituparno Ghosh's Memories in March dialogue, "If I have to go away, can I leave a bit of me with you?" The melodious jodi of Vishal Bhardwaj and Rekha Bhardwaj has created yet another soulful number of viraha and anurag, which leaves a lasting impression.
"The song is a plea for the lover to come and be with her, to make a life together and to fill the void in her heart… The song is a powerful reminder of the importance of being with those we love, and of the value of a life shared together" is an apt description for this number and the montage of scenes starring Tabu, Ali Fazal and Wamiqa Gabbi.
Tune in to this song from Khufiya, and enjoy the stillness and evocative emotions of the melody. The film releases on Netflix on October 5.
—Pooja Mitra
Want to get featured in the Try This Today section of My Kolkata? Mail us at trythistoday@tt-mykolkata.com