listen
Neel Bhattacharya is making his singing debut!
The actor showed off his vocal skills in a reel with the Nandy sisters
Published 13.08.23, 11:11 AM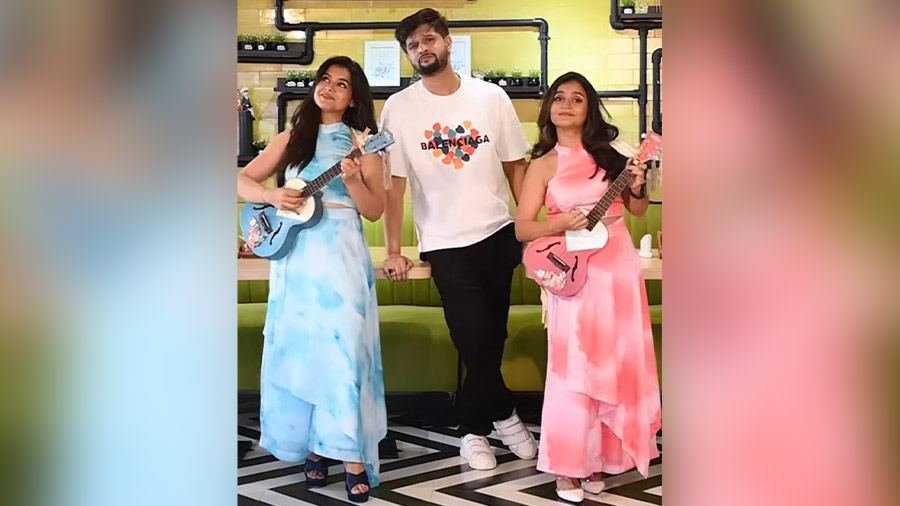 Image courtesy: @antara_nandy/Instagram
You definitely know about the musical prowess of the Nandy singers, but did you know about Neel Bhattacharya's skill with the mic? The actor recently collaborated with Ankita and Antara for an Instagram reel, where the trio created a melodious mashup of Thik Jeno Love Story and Sajna. We were left dumbfounded by how their voices complimented each other, as they effortlessly weaved in and out of both songs. Antara even joked that Neel wasn't just happy with acting, and was after their jobs too! Could we see a collaboration over a full length album, maybe?
— Vedant Karia
Want to get featured in the Try This Today section of My Kolkata? Mail us at trythistoday@tt-mykolkata.com