listen
Jeffrey Archer in conversation with Ravi Shastri
The latest episode of the bestselling writer's podcast, 'Unputdownable'
Published 06.12.21, 07:11 AM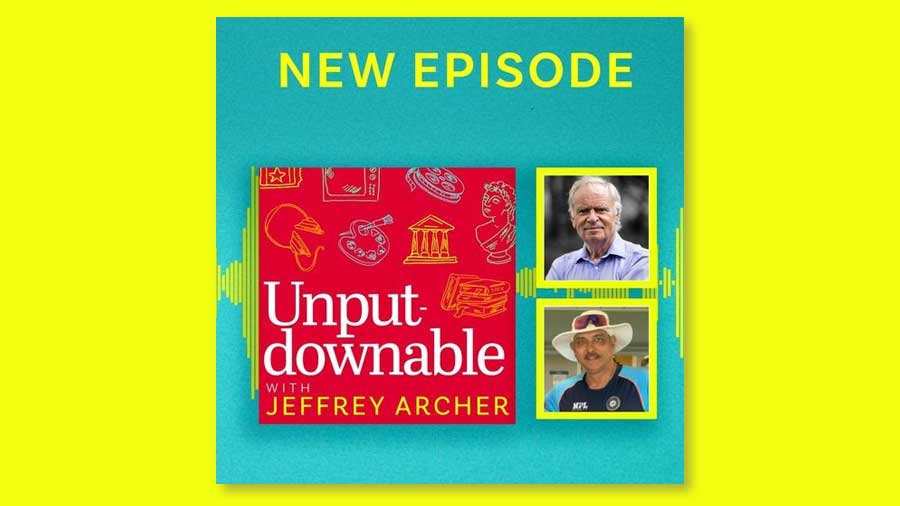 Image courtesy: @JeffreyArcher/Facebook
Perhaps it comes as no surprise that when Ravi Shastri, the former head coach of the Indian cricket team, was asked to choose a film that he considers "Unputdownable", he picked one centred around cricket. Shastri picked the 2001 Aamir Khan-starrer, Lagaan, which chronicles the story of a cricket match between India and England during the British Raj.
The two were speaking at a podcast series by Harper Collins titled Unputdownable, where the bestselling writer of novels like Kane and Abel and the Clifton Chronicles chats with stalwarts from the fields of entertainment, sports, politics and literature. Former guests on the podcast have included names like bestselling writers Anthony Horowitz and Lucy Foley.
Over the course of this 25-minute episode, Shastri and Archer, who is a lifelong lover of cricket, discuss iconic books and movies that have gripped their imagination over the years. Apart from discussing one of the greatest authors of the 20th century, the two also indulge in a few laughs as they settle old scores.
- Upasya Bhowal