listen
Iman's autumnal love song 'Ichhedana' strikes a chord
About unrequited love, the offbeat Puja release has already made a mark with fans
Published 13.10.21, 09:13 AM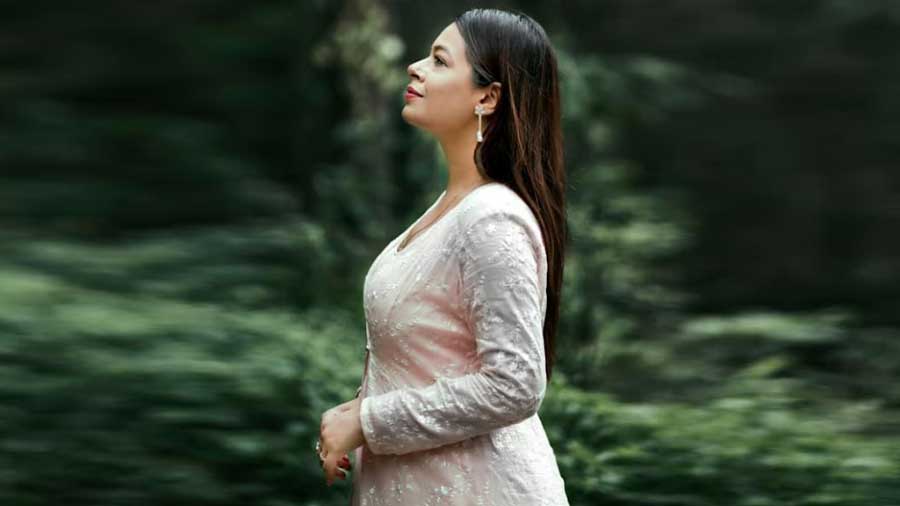 Image courtesy: Iman Chakraborty/Facebook
Iman Chakraborty's melodious festive gift, Ichhedana, is an autumnal love song that deals with the emotional nuances of unrequited love, the aches and the conversations that the heart has with itself. With a rainy-sunny Puja this year, the lyrics "brishtira aaj kotha bole, chalo jai ure bahu dure, icchedana mele", make the hearts of the listeners long for a little more.
Released on October 4, the National Award-winning singer's Puja release featuring herself has been composed by Nilanjan Ghosh and penned by Manik Bera. The earthy-toned music video is a treat to the eyes with Iman looking her resplendent best.
An Iman Chakraborty Production, Ichhedana has almost 50,000 views on YouTube and the comment section reveals that the prolific singer's Puja release has struck a special chord with her fans!
— Pooja Mitra