listen
Have you tuned in to Goppo Mir-er Thek yet?
The first episode is on 'Mastermoshai' by Rabindranath Tagore
Published 29.01.23, 10:23 AM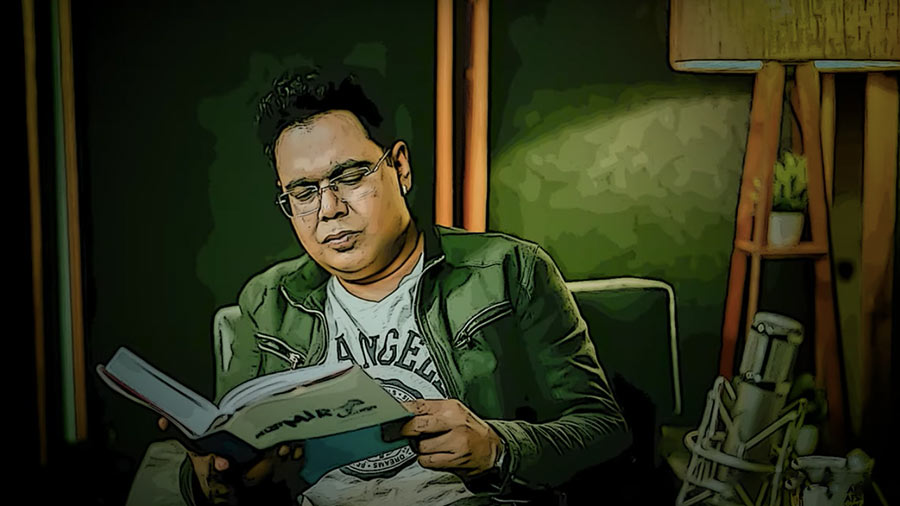 Image courtesy: @Mir Afsar Ali/YouTube
Mir Afsar Ali has donned a new hat, to be a storyteller. His YouTube channel is bringing Bengali literature in an interesting format, and he has titled the series Goppo Mir-er Thek. The first episode of the series is Mastermoshai by Rabindranath Tagore. Directed by Mir, who also anchors the characters of Bondhu, Garwaan, Adharlal, Ratikanto, Sahis, Darwaan, Haralaal along with being the narrator, the 51-minute episode has Indrajit Lahiri as Saheb, Kaushik Sen as Borosaheb, Susmita Chakraborty as Haralaal'er Ma among others.
— Pooja Mitra