listen
Varta Lab's newest episode shares anecdotes beyond comedy
The podcast features comedienne Aditi Mittal!
Published 24.08.22, 05:30 AM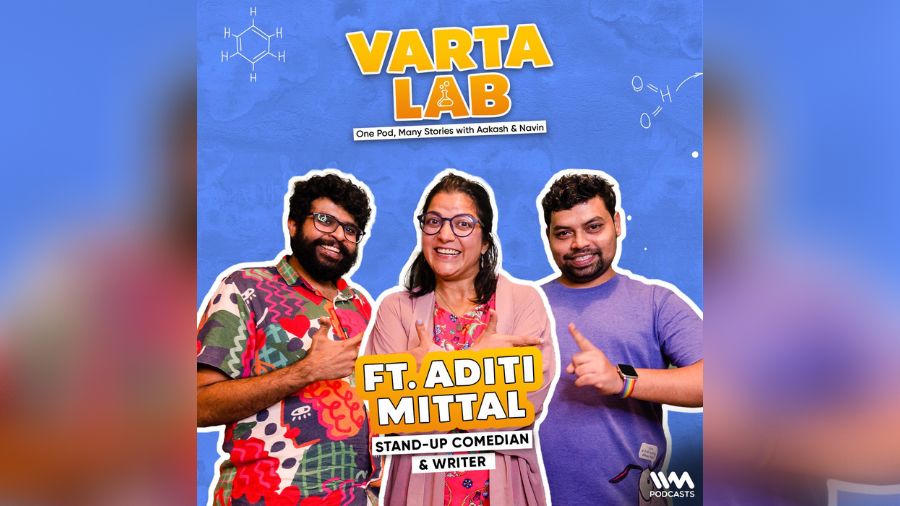 For the past three seasons, Varta Lab has been a standout in the Indian podcasting space, with its hosts Aakash Mehta and Navin Noronha bringing guests from all walks of life and sharing stories without following a strict structure. The fourth season has been no different, and the latest episode features comedienne Aditi Mittal! The trio discuss what life is like in the gig economy, working on reality shows and the overrated nature of wedding sangeets. The 45-minute episode is a rich representation of life outside the stage, both in the highs and the lows.
- Vedant Karia