listen
Tune in to Coke Studio Bangla's 'Nahubo' now!
A path-breaking youth anthem created by Animes, Daughter of Coastal and Shayan Chowdhury
Published 23.03.23, 06:41 AM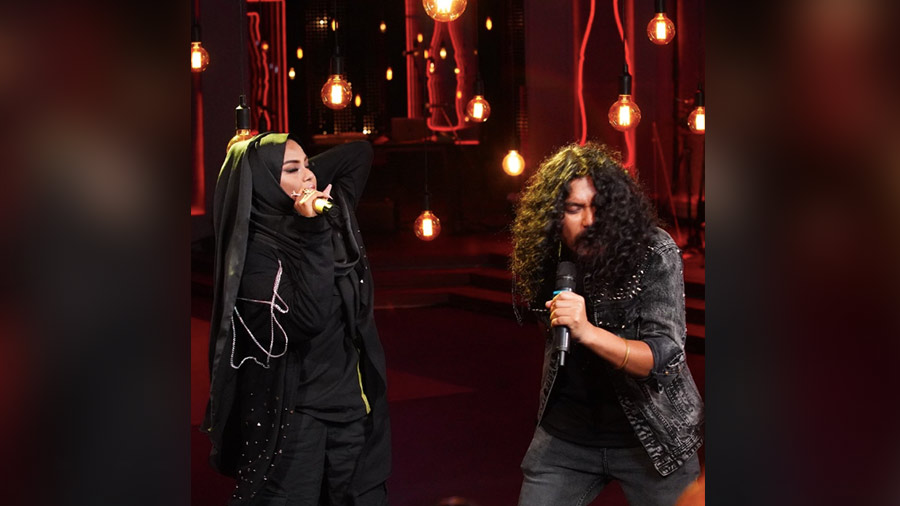 Image courtesy: @Coke Studio Bangla/YouTube
It is 4 minutes and 40 seconds of power-packed performance. Coke Studio Bangla, which has been surprising the listeners with its music in both Season 1 and now in Season 2, dropped Nahubo, a high-on-adrenaline number by Animes and Daughter of Coastal. The song is curated and produced by Shayan Chowdhury Arnob and composed and arranged by Sayonton Mangsang. While Nahubo has been penned by Animes Roy, the rap has been written by Daughter of Coastal.
"#Nahubo is the anthem of the youth. The Hajong Rockstar Animes echoes verses of millions of young hearts - who deny giving into standards set by others, who don't believe one has to submit to things on conditions applied to be deserving of love. The song reverberates with the youth from the northern ranges all the way to the south-coast of Bay of Bengal – Enters our rapper Daughter of Coastal who stands up against stereotypes and boldly celebrates with her unique #RealMagic energy" wrote team Coke Studio Bangla describing the number.
— Pooja Mitra