listen
'Bella Ciao' from Netflix's 'Money Heist'
The Resistance is back and so is its tune!
Published 03.12.21, 10:45 AM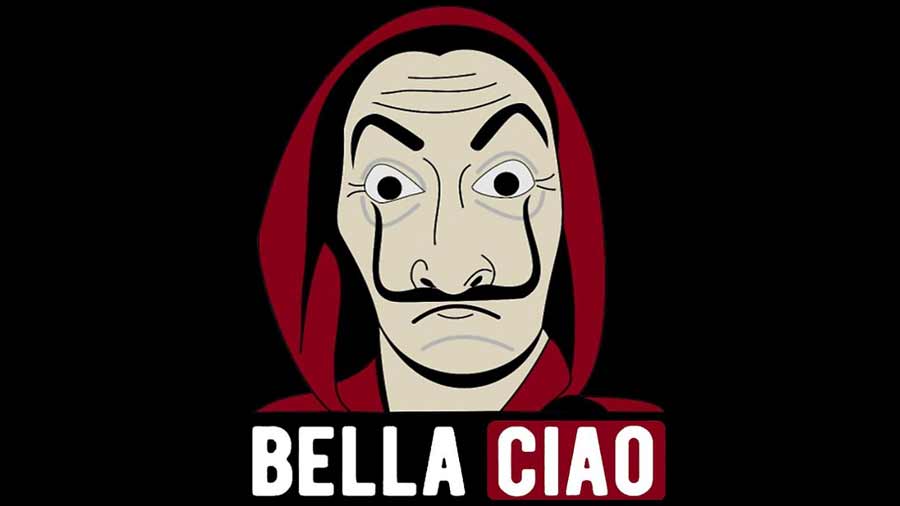 As the new volume of Money Heist's final outing drops today, it's only fitting that we revisit the song that forms the show's musical centrepiece. Bella Ciao originated in the late 19th century as a protest song and holds great significance in the show's storyline and in the real world. The Italian folk song has been used as a cry of resistance across the world — by rice paddy workers, by anti-fascist partisans and it's currently an anthem against the severely capitalistic system.
Money Heist reignited this powerful protest song, in all its glory and grandeur, throughout its four seasons. The tune lends the perfect backdrop to scenes that are wrought with emotion and has amplified many crucial moments on the show. Be it Berlin and The Professor's acoustic version in the show's first-ever finale or the celebration at the Royal Mint when Mosko meets his goal and even when we had to bid a painful goodbye to Oslo and Berlin.
Bella Ciao is brilliant in both melody and lyric, and will live on forever!
- Lygeia Gomes