listen
Did you know Chitrangada Satarupa is also a singer?
The actress-entrepreneur sings a Tagore classic in her music reel
Published 09.09.23, 09:17 AM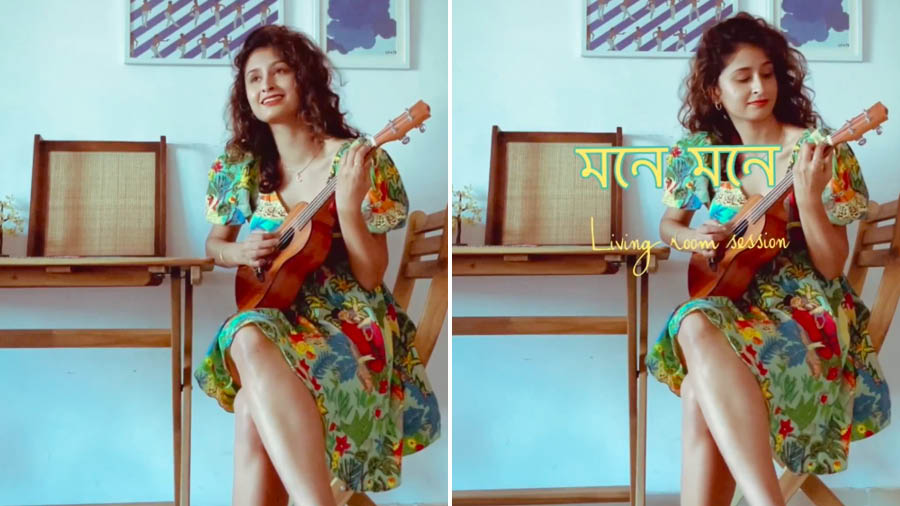 Image courtesy: @chitrangadasatarupa/Instagram
Chitrangada Satarupa is a woman of many talents. She is an actor who leaves a lasting impact with her craft and screen presence and she is also an entrepreneur. And she is also musically inclined. Chitrangada took to Instagram with a reel in which she can be seen singing a Rabindranath Tagore classic — Kothao Amar Hariye Jawar Nei Mana, strumming a ukulele.
Captioned "When in doubt I go back to my childhood. 🎈🙃", the music video received appreciation from netizens. The actress chose an aesthetic setup for the reel, sitting on a wooden chair with artworks on the wall adorning the video frame. For her look, Chitrangada chose a floral dress, teaming it up with red lips and leaving her curls loose. The video is a part of her "Living Room Series" and we hope she shares many more amazing videos.
— Pooja Mitra
Want to get featured in the Try This Today section of My Kolkata? Mail us at trythistoday@tt-mykolkata.com