laugh
Shubman Gill and Niharika Nm went on a hilarious date!
Shubman has us floored with his portrayal of a desi Spider-Man in 'Across the Spider-Verse'
Published 07.06.23, 09:21 AM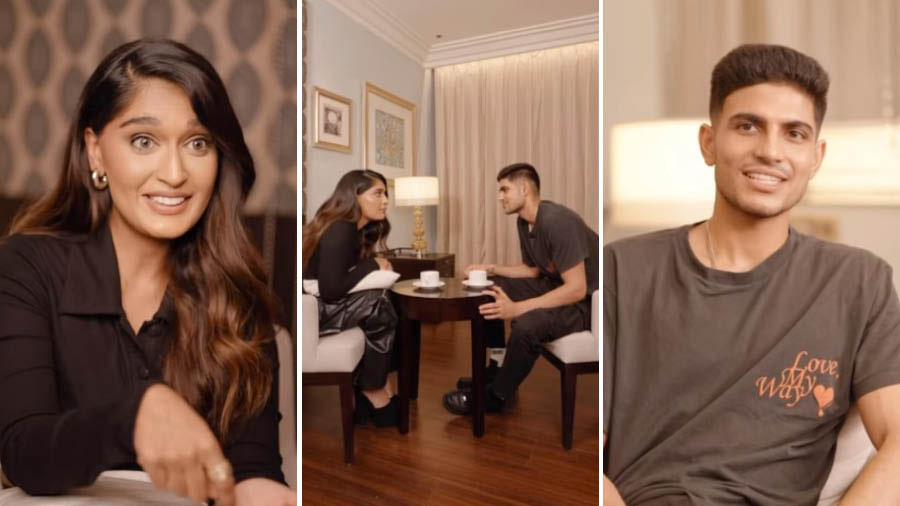 Image courtesy: @niharika_nm/Instagram
Internet's funny woman Niharika Nm just shared a glimpse from a quirky date she had, with none other than Indian cricketer Shubman Gill.
The duo exchanged some awkward pleasantries, with Niharika mistaking Shubman for a gully cricketer, before he introduced himself as the Indian Spider-Man. She sarcastically retorted that she too was Priyanka Chopra, before Shubman was forced to reveal his web-swinging powers, undoubtedly acquired by his recent portrayal of Pavitr Prabhakar, the desi webswinger from the alternate universe of Mumbattan. After getting over the initial shock, Niharika awkwardly gushed that she loved the character's upside-down scene!
Catch Shubman ace the character in the Hindi version of Spider-Man: Across the Spider-Verse!
— Vedant Karia