laugh
Lilly Singh brings this iconic SRK song to life at the Swiss Alps
The YouTuber owned the steps to Zara Sa Jhoom Loon Main in minus 11 degrees!
Published 26.01.23, 07:02 AM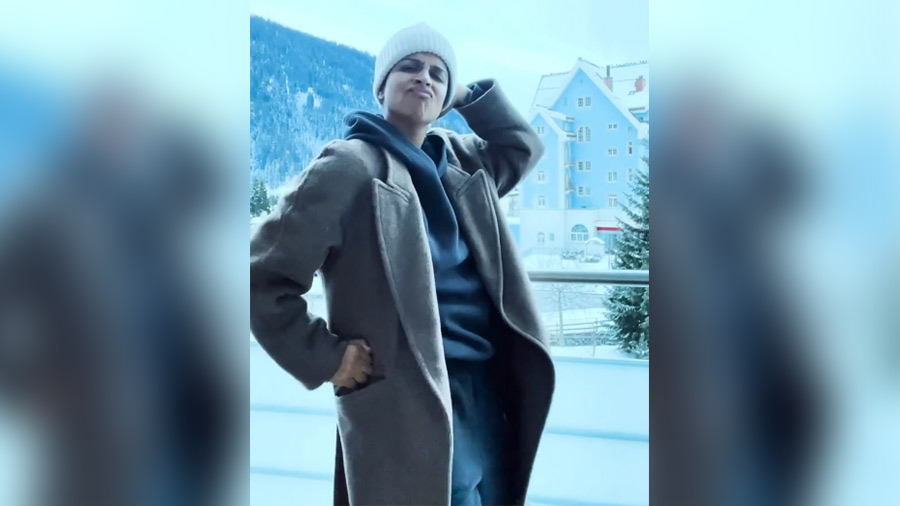 Image courtesy: Instagram
No one personifies the quirks of being an ABCD (American-Born Confused Desi) or in this case, CCD (Canadian Confused Desi) like Lilly Singh. The YouTuber made Instagram go #Rofl with her recent reel, where she audaciously woke up at 7am in minus 11 degrees at the Swiss Alps, only to jive to SRK and Kajol's legendary Zara Sa Jhoom Loon Main. The reel was even more fun with Lilly bringing her dancing A-game, breathing life into the Dilwale Dulhania Le Jayenge banger and lip-syncing to every line sung by Asha Bhosle and Abhijeet Bhattacharya. The hilarious results are for everyone to see!
— Vedant Karia