laugh
Shayan Roy's parody of Harry Styles' 'As It Was' has us ROFL
Harry Styles? No, it's Harry 'Shoili'!
Published 01.02.23, 07:06 AM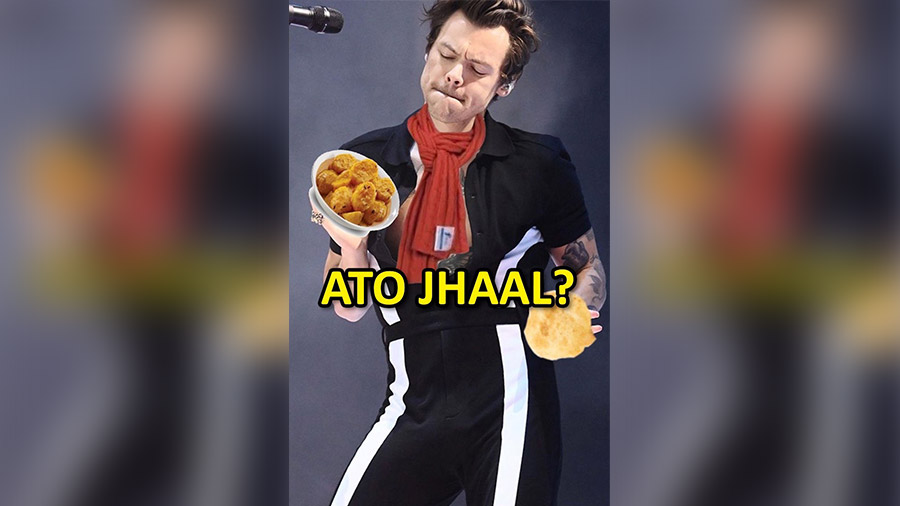 Image courtesy: Instagram
Have you ever imagined what Harry Styles, and his songs, would be like if he were a luchi-loving Bengali? Well, Instagram content creator Shayan Roy has surely thought about it and come up with yet another hilarious parody, this time of Styles' hit track As It Was. Roy's parody asks exactly what Harry Styles might ask if he tastes Indian food – 'Keno diye dile ato jhaal?'. The popular creator has borrowed the music of As it Was and put Bengali lyrics over them. The parody is rib-tickling in a very quirky way and super catchy too. It's probably because this is not the first time Roy has tried his hands at parody for his audience. His viral Billie Eilish and Doja Cat parodies garnered huge love from his followers in 2022. Seems like Shayan Roy's parody streak is here to stay and we aren't complaining!
— Sohini Dasgupta