eat
Make your own wok box at this Kolkata diner
At this new Chowringhee diner, you can customise your own wok box!
Published 25.07.22, 05:30 AM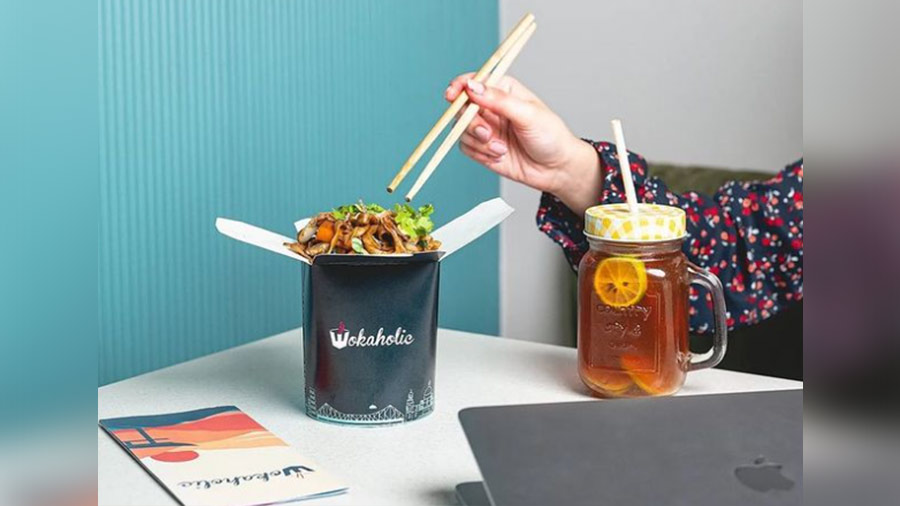 Image courtesy: Farhana Afreen/Instagram
Had a slow weekend? Start your week with a hearty bowl of flat noodles or a fiery wok box! Kolkata diner Wokaholic lets customers customise their own wok box with their choice of base (noodles, flat noodles, white rice, brown rice), choice of sauce, a selection of veggies, your choice of protein and seasoning.
You can also spot spicy, savoury Thai flat noodles, classic dim sum, cream cheese Rangoon, mini bowls and more. Pair your noodles with a honey mustard fish and maybe a lemon iced tea.