eat
Get the IPL fever on at Canteen Pub & Grub
With IPL-themed snacks and drinks, it's the perfect spot to chill with your buddies
Published 31.03.23, 07:11 AM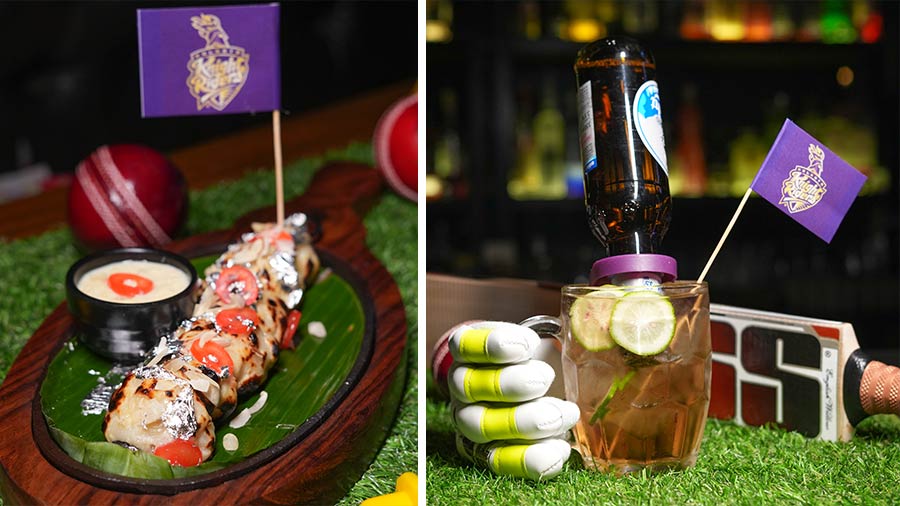 Image courtesy: @Canteen Pub & Grub
Located in City Centre I, Canteen Pub & Grub has an all-new IPL-themed menu for you to sample this cricket season. The menu includes sizzlers like Gujarat's Roasted Ghee Paneer Sizzler, Rajasthan's fiery Mohan Maas Sizzler, Punjab's special Dhaba Mutton Sizzler, Chennai's Chicken Wings Sizzler, Aamchi Mumbai's Tawa Fish Sizzler, Kolkata's Tandoori Rasogolla Sizzler, and much more. The LIIT cocktails are also named after the IPL team cities like Chennai Super Sixer, Mumbai ke Hitman, Kolkata's Super Punch, Bangalore's Pinch Hitter, Hyderabad Hit Wicket, Punjab ke King, Gujarat's Game Changer, and more!
"Cricket and food are the two things that bring people together and we wanted to create a menu that celebrates both," said Swastik Nag, Director at Canteen Pub & Grub.
The menu is available till May 28 .
— Aatreyee Mohanta