eat
Ready to have some Dim Sum (and more) at Yauatcha?
The menu looks just so good!
Published 08.06.23, 09:14 AM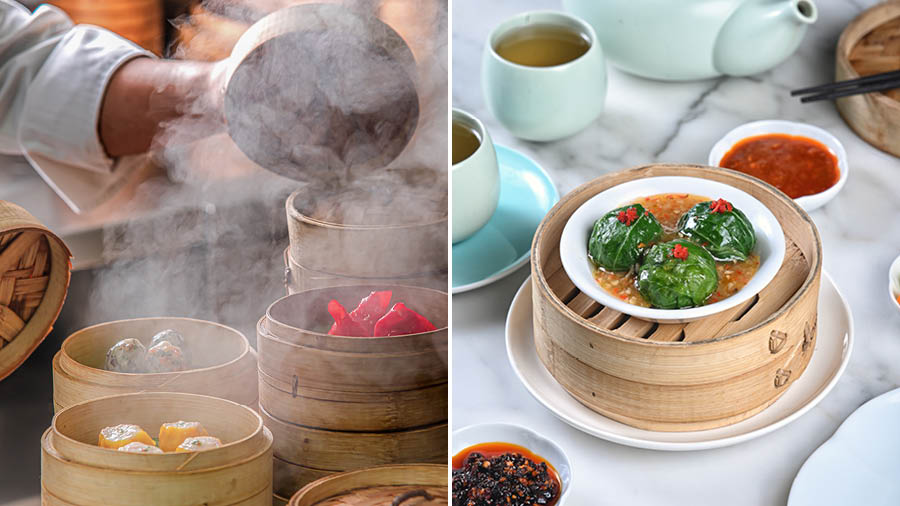 Image courtesy: @Yauatcha Kolkata
It's hot! And no, we are not talking about the weather but the fabulous Dim Sums and other goodies at Yauatcha Kolkata. The popular city hotspot is hosting 'Dim Sum & More' and the unlimited menu is so good that you cannot miss it for anything. From Vegetarian Poached Peking Dumpling, Chicken and Coriander Dumpling, Vegetable Sticky Rice in Lotus Leaf, Pork and Prawn Shui Mai, Vegetable Shanghai Dumpling to Sesame Prawn Toast — the names itself are making it so hard to not drool!
It's Thursday already, which means it's almost the weekend. A pit stop at Yauatcha sounds like THE PLAN, right?
Where: Yauatcha, 5th Floor, Quest Mall
Days Monday to Friday
Time: 12:00 pm to 7:00 pm
Price: Rs. 1499 + taxes
— Pooja Mitra