eat
Triple Decker Cream & Crunch from Burma Burma
A playful mix of textures that brings together sweet and savoury flavours
Published 15.01.22, 07:57 AM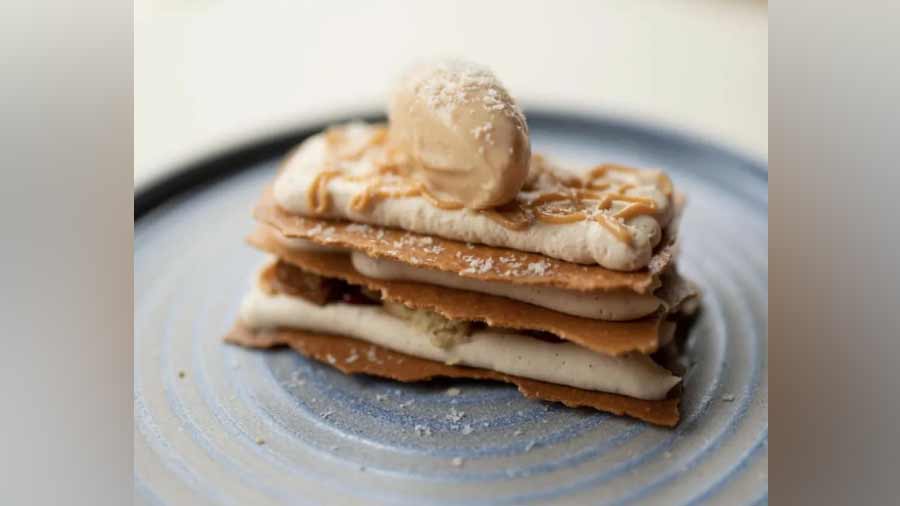 Image courtesy: @burmaburmaindia/Instagram
Just like its name, this dessert from Burma Burma has a number of contrasting textures and flavours that blend beautifully for the ultimate dessert experience.
The sweetness of caramelised white chocolate offsets the tart kick from the pickled berry. The texture of the pink pepper gel cuts through the peanut tuile, thereby enhancing its flavour. The most delectable part of the dessert is the sea salt caramel ice cream, which is layered along with some grated parmesan.
While the combination seems unusual, this amalgamation of sweet and savoury is perfect for those who love to experiment with their desserts. The beige hues of the dessert also make it an absolute treat for the eyes and of course, your Instagram feed!
- Aatreyee Mohanta