eat
This Tex Mex Bowl can be a great workout lunch!
Shakespeare Point, 6th floor, 40, Shakespeare Sarani Rd, Elgin, Kolkata - 700017
Published 04.07.22, 08:38 AM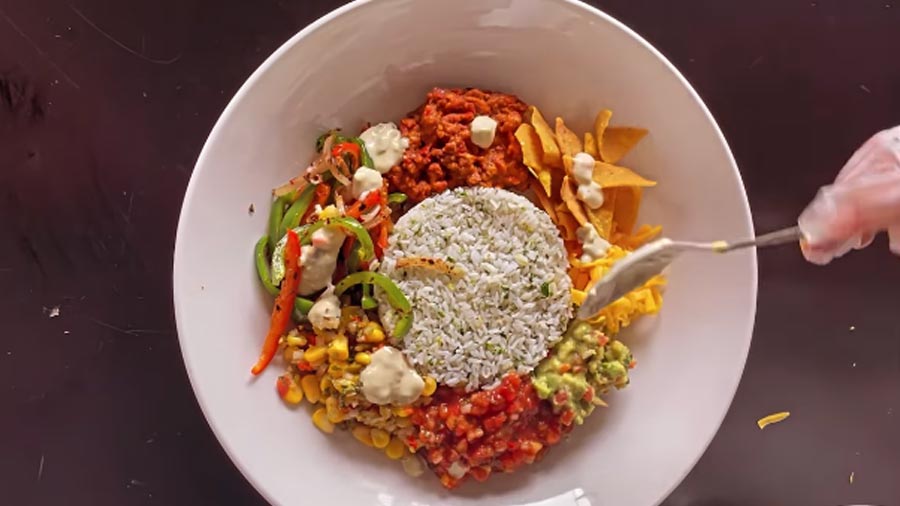 Image courtesy: Instagram
Looking for hearty workday lunches that are nutritious, filling and yet delicious? The Salt House has a flavourful Tex Mex Bowl which promises an array of healthy, vibrant ingredients. This number puts an interesting spin on the popular burrito bowls and features some mouth-watering spices and condiments like salsa, guac, sour cream etc.
It also features cilantro rice, queso, tortilla chips, grilled veggies, refried beans, and Mexican rice along with corn and cheese. It's an explosion of flavours and colours!