eat
Relish Chettinad food and a masterclass at The Salt House this weekend
Chef Sivakami Subbiah is set to stir up a delicious south Indian meal for you
Published 25.03.23, 11:21 AM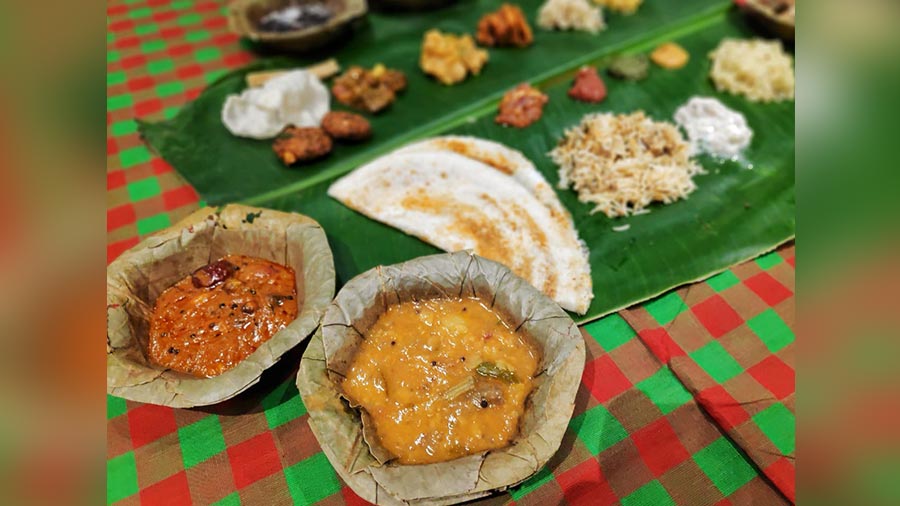 Image courtesy: Soumyajit Dey
Wondering what to do this weekend? Head straight to The Salt House. The restaurant is hosting a Chettinad pop-up by chef Sivakami Subbiah. The event is being held in association with My Kolkata as the Digital Media Partner.
So, what's on offer? A delish Chettinad thali comprising a variety of flavoursome dosas, chutneys, papads, sweet dishes, as well as non-vegetarian items like crab, mutton and more. Talking about Chettinad food, chef Subbiah said, "It's very healthy. Every meal is planned with dal, vegetables and more."
The chef has been working as a food consultant and been teaching students for the last two decades. She is all set to take a masterclass on March 25 to teach some interesting Chettinad dishes to interested participants. So, grab your chance to taste a wholesome meal and learn some cooking tricks from her.
Address: 6th Floor, 40 Shakespeare Sarani, Kolkata
Pop-up dates: March 25-26, 2023 (Saturday & Sunday)
Lunch: Noon – 3pm (March 25-26); Dinner: 7pm – 11pm (March 25)
Price: Rs 1,800 (Veg) and Rs 2,200 (Non-veg) all inclusive
To book a table, call: 8047092574
— Subhadrika Sen