eat
Where can you find this cult Malaysian dessert?
DN-37, DN Block, Sector V, Bidhannagar, Kolkata 700091
Published 06.08.22, 05:38 AM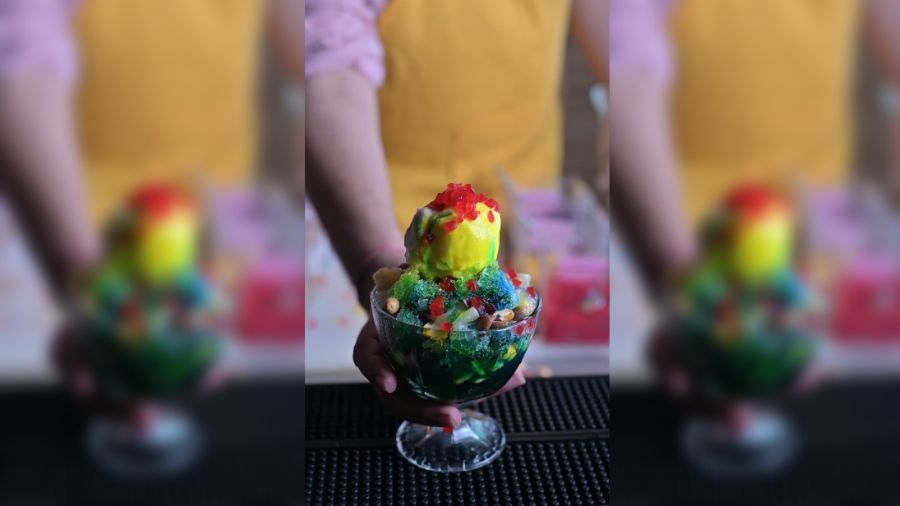 The Malaysian shaved ice or ais kacang may just be the perfect weekend dessert for summers. The street-inspired diner Asia! Asia! Asia! serves an authentic ABC Ais Kacang which is a colourful Malaysian dessert, made of shaved ice, beans, fruits and jelly and is popularly known as bean ice.
This shaved ice dessert is commonly found in southeast Asian coffee shops, hawker centres and food courts and is considered one of Malaysia's most popular dishes. Pair this with a fruity mule or maybe mochi ice cream