eat
Some Anglo-Indian 'ilish,' anyone?
Strap: 15, Jawaharlal Nehru Road, New Market Area, Dharmatala, Kolkata 700013
Published 12.08.22, 05:36 AM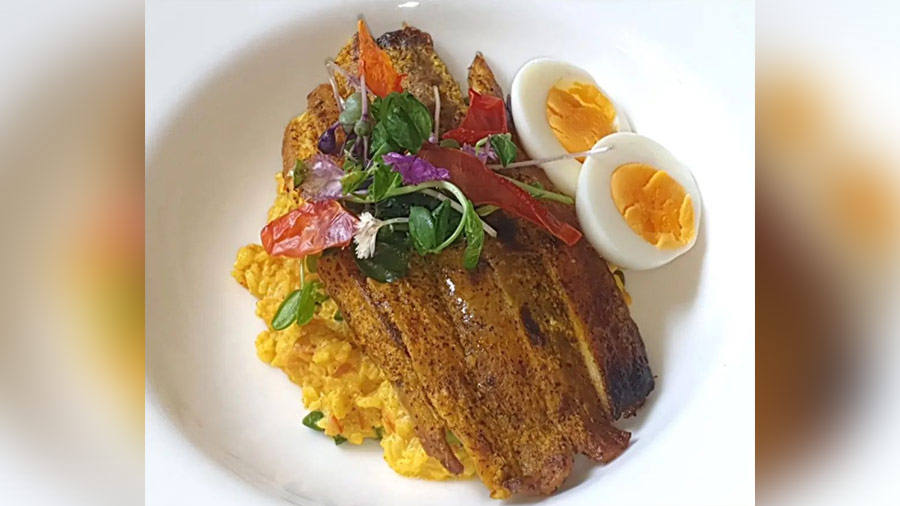 Image courtesy: Instagram
This monsoon, we can't have enough of hilsa! Be it smoky starters or fiery mustard gravies, the ilish is versatile enough for almost every kind of preparation. But what about exploring some other influences? The Oberoi Grand, Kolkata is serving a delicious Hilsa Kedgree. The Anglo-Indian speciality features a smoked and flavourful fillet of hilsa on a bed of gobindobhog rice and a side of boiled eggs.
So, it's not just packed with protein but also perfectly in sync with the flavours of the monsoon. Pair it with a fruity cooler or maybe a chill tonic and orange juice!