eat
Have you tried the Charcoal Pasta yet?
Veneto Kitchen and Bar's handmade pasta menu features this delicious dish
Published 07.12.22, 06:58 AM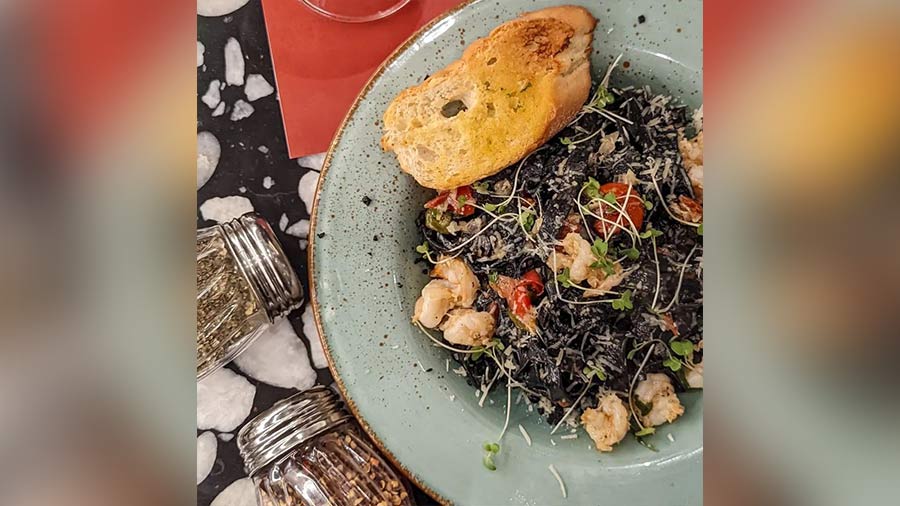 Image courtesy: Instagram
A plateful of charcoal pasta may make you cringe a bit, but we assure you, it's rather delicious. 'Naples' is a flavourful handmade pasta that is doused in edible charcoal, heady olive and chilli oil, and a buttery sauce that lends the perfect amount of creaminess. Available at the popular Italian eatery, Veneto Kitchen and Bar, the plate gets a dash of freshness from its garnish of basil and parmesan cheese. Cherry tomatoes cut through the richness of the plate, with well-defined layers of tang, giving an extra kick. Served piping hot with toasty garlic bread, this dish is a game-changer for it skillfully tweaks authentic Italian flavours to fit Kolkata's palate.
— Lygeia Gomes