eat
Add chocolate 'Twix-y bites' to your cart, now!
Salted caramel ice cream squares from The Fat Little Penguin are what we all need
Published 29.11.22, 06:41 AM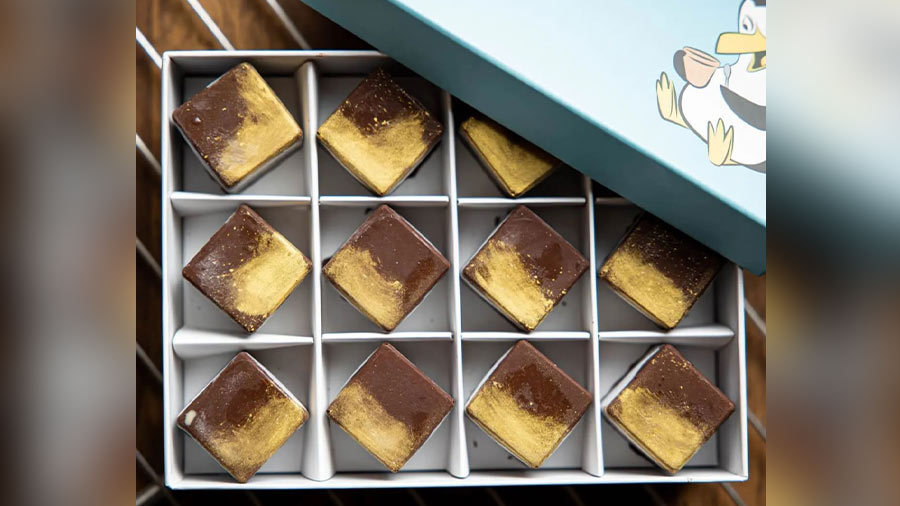 Image courtesy: Instagram
The Fat Little Penguin — Kolkata's famous artisanal ice cream brand — has a winter special ice cream 'Twix-y bites' that are making the crowds go crazy. Not your usual scoop, Twix-y bites are squares of salted caramel ice cream that come with a soft centre and a crisp shortbread base. They're also doused in chocolate, which makes them all the more enticing. These little bites are available only on The Fat Little Penguin's website through pre-orders.
— Lygeia Gomes