eat
Tandoori Chicken Flatbread at Miam Cafe & Bistro
Plot G2, Space 5B, Ground Floor, Tower 2, Block GP, Sector 5, Salt Lake
Published 21.10.21, 06:57 AM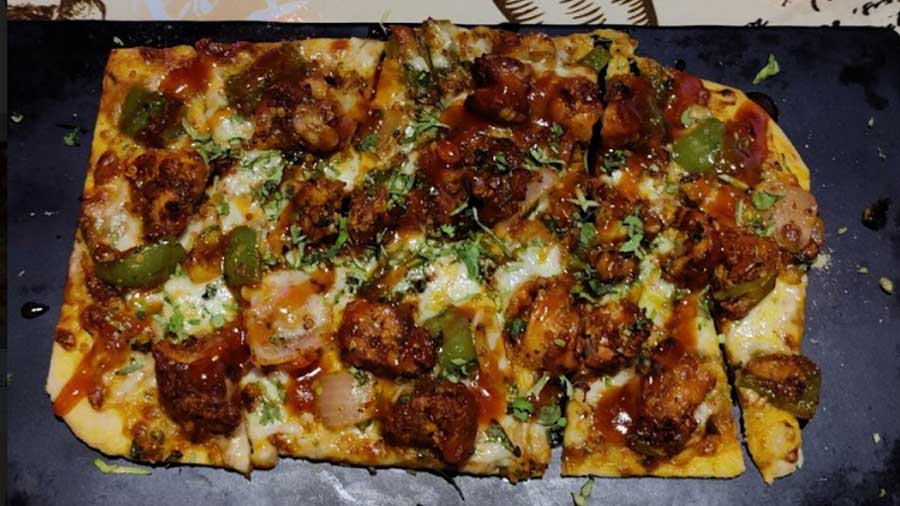 If you're the kind of person who's constantly in pursuit of the best pizza in town, you can now add another contender to the list.
The Tandoori Chicken Flatbread at Miam Café, effortlessly combines Indian and Italian flavours. The chicken adds just the right amount of spice to this thin-crust pizza—rest assured it will leave you licking your fingers, asking for more. As if that was not enough, the pizza also boasts a great cheese pull, making it perfect for those Insta-worthy shots that will have your friends drooling. Each serving comes with six medium-sized slices and is also available in paneer.
For those of you who prefer a fuss-free pizza, opt for the Miam's Special Margarita Flatbread – another delectable offering that is light and flavourful.
- Upasya Bhowal