eat
Sun Dried Tomato and Mascarpone Cheese Risotto from Mezzuna
A classic, vegetarian risotto with a unique spin
Published 21.01.22, 07:43 AM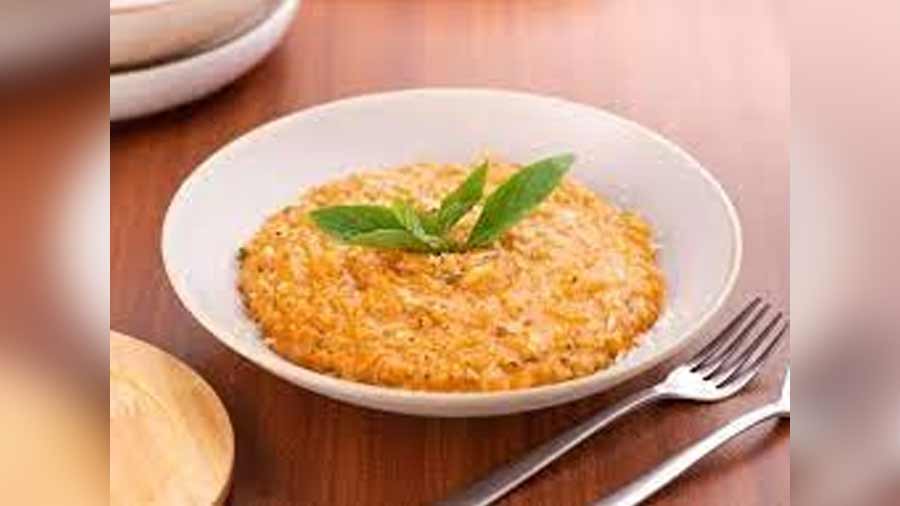 Image courtesy: Zomato
There's nothing like Mezzuna's star vegetarian risotto – a comforting, creamy mix of arborio rice, sun-dried tomatoes and mascarpone cheese.
Famed for its complex, citrusy notes, this risotto is a rich juxtaposition of sticky arborio rice drenched in butter, red wine and mascarpone cheese. The briny flavour of mascarpone cheese is mellowed down with citrusy notes of sun-dried tomatoes and red wine, adding a unique complexity to the dish. Overall, the risotto has a smooth, velvety texture that makes every bite feel like a slice of heaven.
Served with toasted garlic bread and a dash of mint as a garnish, this dish will leave you reminiscing its fabulous flavours long after you've devoured the last bite!
- Lygeia Gomes