eat
Try Butterscotch Crunch pastry with your tea or coffee to beat the Monday blues
These are crunchy, sweet and delightfully delicious!
Published 28.11.22, 06:20 AM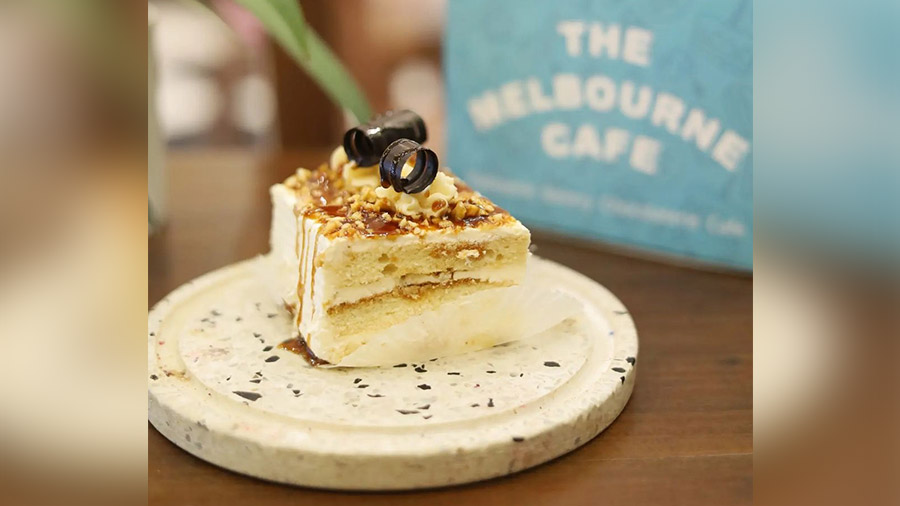 If you're someone who has been raised on a hefty dose of butterscotch ice cream growing up, this pastry will definitely bring back some sweet memories. The Melbourne Cafe is known to have a bakery that whips up fresh desserts everyday, and this is no different. The layers of the soft vanilla cake sandwiches a crunchy and sweet frosting. The hints of a rich caramel with the nuttiness of the butterscotch crunch makes this dessert a nostalgic one. If you're looking for something sweet and decadent, but also fresh and light, this pastry will end your search. The fresh cream helps cut through the sweetness of the butterscotch while adding a depth of flavour. Don't forget to enjoy the crunchy bits on top along with the chocolate swirl. Pair this with a steaming hot cuppa of your choice and enjoy!
Visit the Jodhpur park outlet, or head to the ones in Salt Lake City and Newtown.
— Aatreyee Mohanta