eat
Pork Ham & Cheese Sando from Sienna Lite
Location: The small bites at 414 B, Jodhpur Park are just as filling
Published 03.12.21, 10:44 AM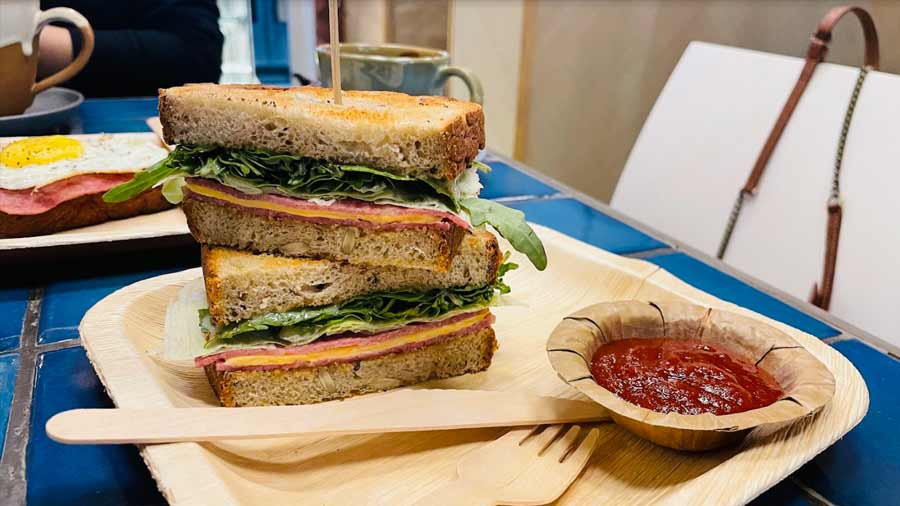 The newly-opened Sienna store in Jodhpur Park boasts a short menu that covers all the relevant cravings. Coffee, check. Tea, check. Meat and cheese, check. Cakes and cookies, check, check.
The Sienna Snack Wiches, as the name suggests, are perfect for a light meal. We picked the Pork Ham & Cheese which comes with a layer of lettuce, besides oozing cheddar all over the meat. You can choose between brioche or multigrain bread and if you want to spice up the aioli and honey mustard in the sandwich, dip it into the hot sauce it comes with. Wash it down with a cup of the extra-thick hot chocolate we say, or the muffin version of the Sticky Date & Walnut Crumble cake.
If bread is your go-to snack, there's plenty to choose from at Sienna Lite, whether it's eggs or mushroom or chicken you happen to be craving. Sit down or have it on the go, for a snackwich might be just what you need if you've had to take a bite of the reality sandwich this week.
- Aatreyee Mohanta