eat
This biryani festival is unmissable!
Pencil in a biryani binge this week
Published 02.09.22, 06:04 AM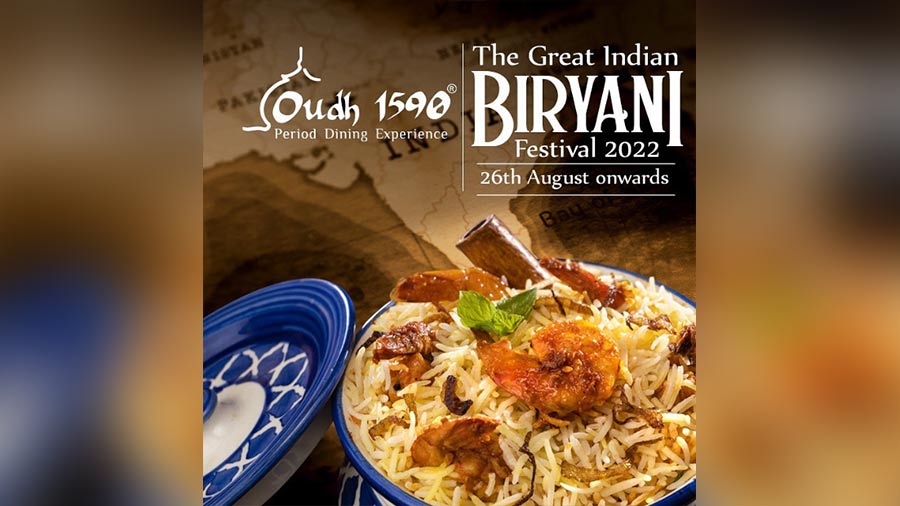 Image courtesy: Instagram
This weekend, head to your nearest Oudh 1590 outlet to explore their biryani festival which is offering recipes from all over the country. The ninth edition of the annual Biryani extravaganza at Oudh 1590 is set to feature Awadhi biryanis alongside dishes from Kashmir and Tamil Nadu to Bengal and Gujrat. You can sample some scrumptious Kashmiri Yakhni Biryani or the vegetarian Kampuri biryani (an Assamese delicacy made with cottage cheese).
If you're looking for something heartier, go for Memoni biryani (it originated in Kutch and it's made with exotic vegetables), aromatic Paris berry pulao, Fish Malabar biryani, Ambur chicken biryani, Goan Prawn Biryani, Murshidabadi Dudhiya biryani. Ambur chicken biryani and a few more options.