eat
Old Monk Chicken Wings from Indigo Delicatessen
A staple at the deli since 2005
Published 20.01.22, 07:26 AM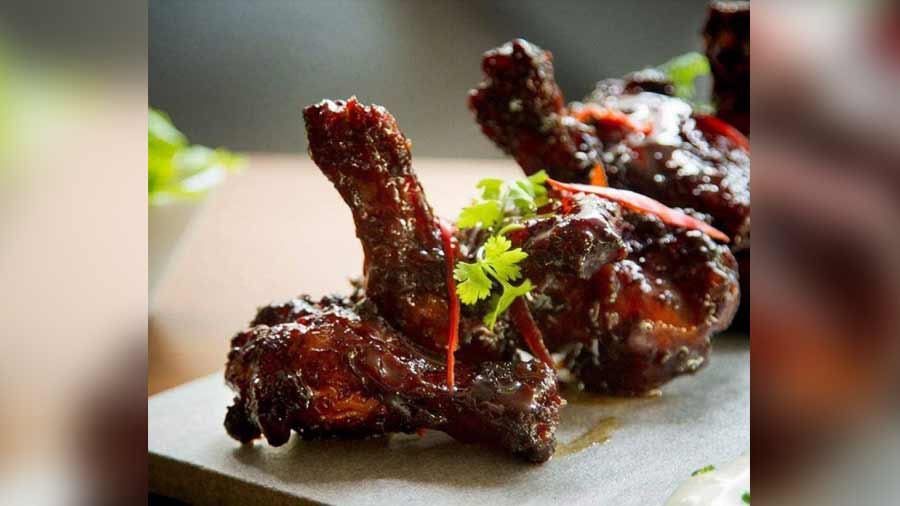 Image courtesy: @indigodelikolkata/Instagram
Craving an order of wings and dip in the cold?
Indigo Delicatessen's Old Monk Chicken Wings brings together the classic rum flavour with a spicy kick of chilli.

Marinated in a garlic-ginger paste along with paprika, the chicken wings are deep-fried to perfect the crunchy exterior while keeping the chicken tender and juicy. The wings are then sautéed in the old monk sauce which blends the warm nutty flavour of rum with the sweetness of jaggery. This unique combination also serves to heighten the spice of sriracha and the tang of ketchup.
The hero of the dish however, is the blue cheese dip that is served with the wings. Mixed with sour cream and a dash of lemon the dip cuts through the richness of the chicken, making every bite better than the last.
This umami bomb goes great with a cocktail and is great to share!
- Aatreyee Mohanta