eat
Some Bacon Bourbon Relish to start your week?
Whiskey can, in fact, be a part of your breakfast table
Published 18.04.22, 06:12 AM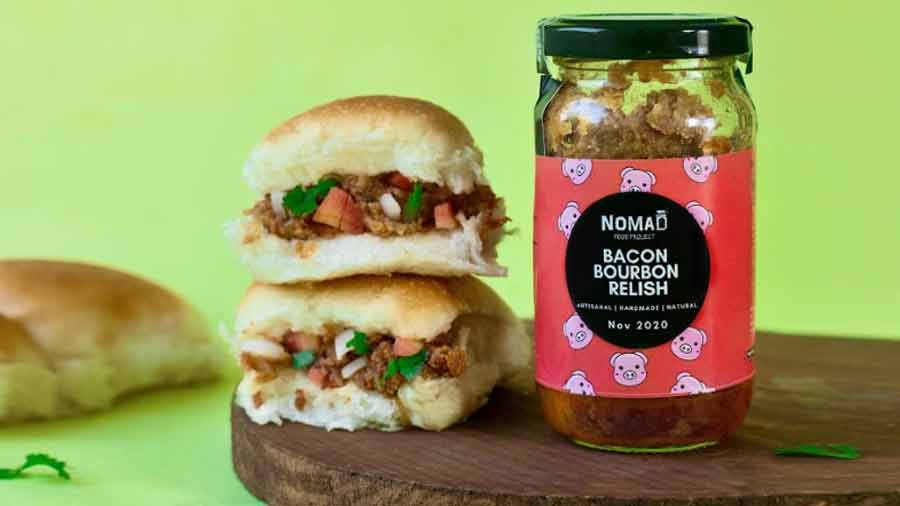 If you're struggling with your summer diet, stock up on some efficient condiments and relishes that'll help you add hearty flavours to healthy meals. Nomad Food Project's Bacon and Bourbon Relish is our go-to pick for making BLTs this season. The relish features hickory-smoked bacon that is paired with the sweet profile of bourbon whiskey, so it balances sweet and savoury notes.
NFP's line of bacon condiments double up as cooking agents as well. The Bacon Stout Marmalade features the unconventional blend of bacon and smoked stout (by Great State Aleworks), along with caramelised onions that offer a subtle smokiness. Their Bacon Thecha, on the other hand, lines up some familiar and earthy notes. It has pure bacon chunks, hand-pounded green chillies and garlic, slow-cooked in bacon fat.