eat
Try this bowl of creamy risotto ASAP
Rich, hearty and full of umami!
Published 27.11.22, 10:10 AM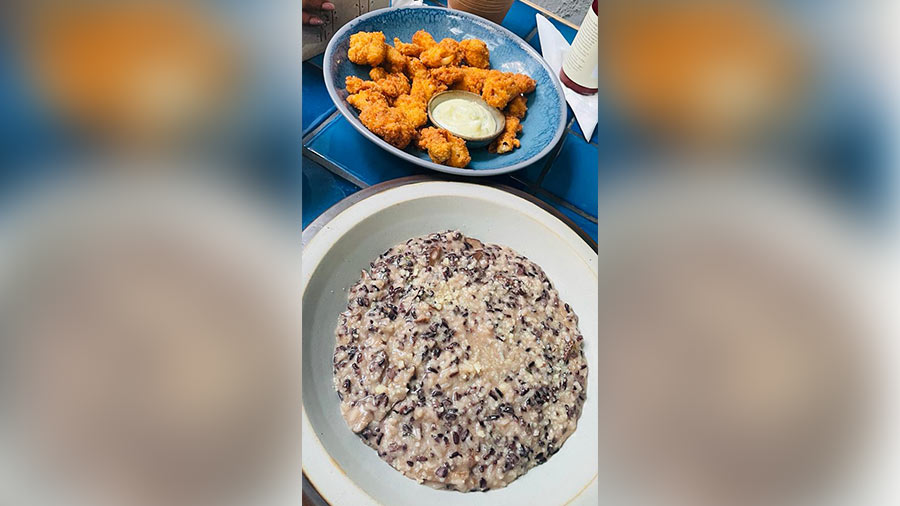 Image courtesy: Aatreyee Mohanta
Sienna Cafe is known for experimenting with ingredients and always coming up with one-of-a-kind dishes that you are sure to fall in love with. While their weekly specials are indulgent and always comprise local ingredients, there's a gem on their regular cafe menu that you must try too. The mushroom, parmesan, Gobindobhog and black rice risotto is umami goodness in a bowl. The two textures of the rice — the Gobindobhog being starchy and the black rice being chewy — create a symphony of textures in your mouth. The shiitake mushrooms are chewy and soak up all the goodness of the broth that the risotto is cooked in. The parmesan cheese creates a luxurious texture in every morsel. This bowl of risotto is hearty and will fill up your stomach and your soul.
— Aatreyee Mohanta