eat
Is this the most filling shyafaley in town?
Momo I Am's shyafaley has all the right ingredients!
Published 22.07.22, 05:36 AM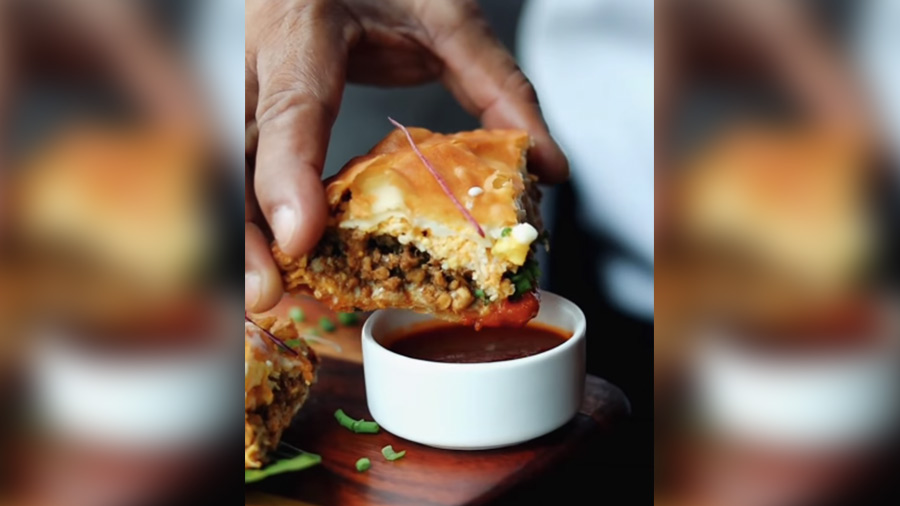 Image courtesy: Instagram
The perfect shyafaley has all the best ingredients and Momo I Am's crispy fried shyafaley is a gorgeous parcel of Tibetian bread stuffed with seasoned meat and cabbage. It is either deep-fried or pan-fried and it's served with a house special dip. It also features plenty of cheese and a delicious fried egg.
Pair it with a well-seasoned grilled pork salad or a spicy prawn soup!