eat
Edible flowers on a decadent chocolate dessert? Sign us up!
Crunchy, sweet, fruity and floral, Momo I Am's Dark Forest dessert is a real treat
Published 06.12.22, 06:22 AM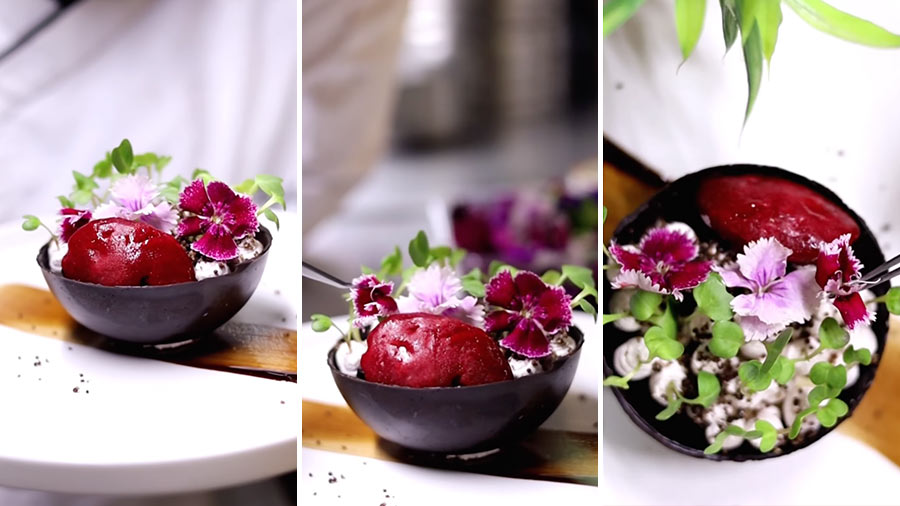 Image courtesy: Instagram
Imagine a dessert that looks so pretty that you can't help but dig in. Momo i am's Dark Forest is just that. Built on a chocolate pot with layers of crunchy chocolate soil, this dessert is the epitome of gastronomical innovation. The dessert has some nuttiness from a peanut praline, while the richness comes from the almond chocolate stone. A refreshing raspberry sorbet adds a fruity freshness to the dessert helping balance out the decadence of the chocolate. The dessert has a mixture of textures and flavours ranging from creamy to crunchy, which make it a unique experience to dive into. The best part? The dessert has edible flowers, which not only add a floral note to the dish but also make it so #instaworthy!
Available at RDB Boulevard, Sector V. Don't miss out on this one!
— Aatreyee Mohanta