eat
Mini waffle cones by Nova Nova
The last bite of a cone is now a coffee snack!
Published 22.01.22, 07:46 AM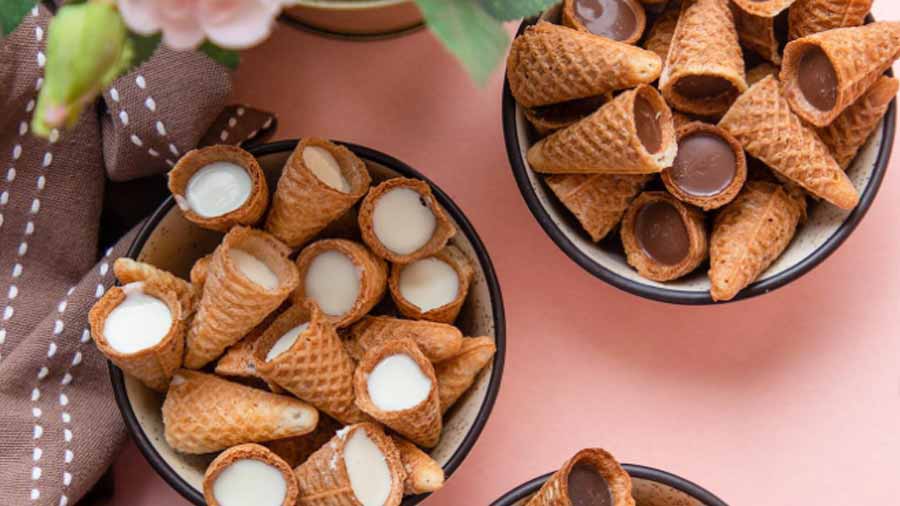 Image courtesy: Instagram
We always knew the best part of a chocolate cone is at the bottom. Nova Nova agrees with us because the brand is now selling mini waffle cones which are shaped exactly like the last bite of a chocolate cone! The mini waffle bites are made fresh on order and are filled with delicious chocolate. Each pack features around 60 pieces of mini cones. Customers can choose between Belgian chocolate, white and dark varieties or even a mix of flavours.
Since they come in a pouch, they are the ideal party favours, you can include them in hampers or hand them out as standalone packs. They're also great as coffee nibbles or as a post-meal snack. You can also replace your regular stock of kids' cookies with the mini waffles bites since they're smaller than regular store-bought biscuits, making it easier for you to monitor their sugar intake.