eat
Are you ready for a delicious Hakka Chinese gastronomic experience?
Kolkata's chef Eddie from Sienna Store and Cafe is spearheading the seven-course meal
Published 13.11.22, 10:05 AM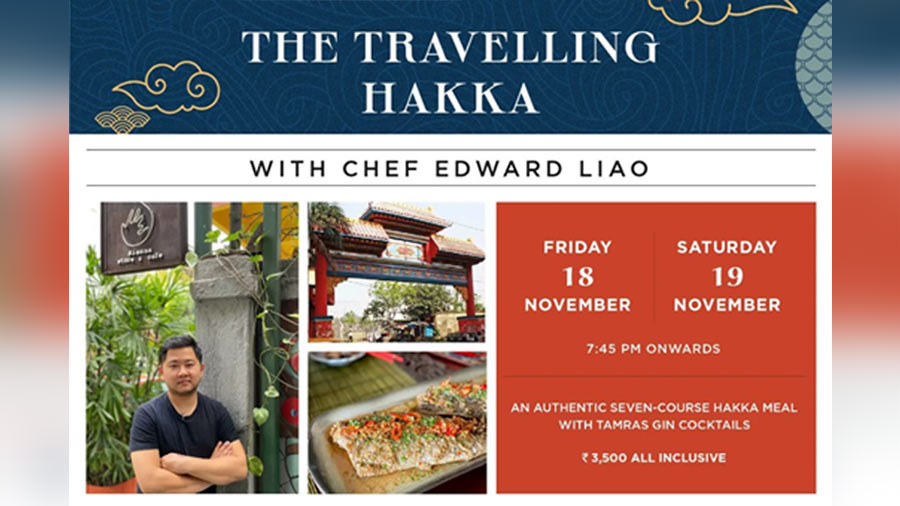 Image courtesy: Instagram
The Soul Kitchen, an initiative by The Soul Company in association with Magazine Street Kitchen and Tāmras Gin, is set to bring India's epic chefs and culinary creators to Mumbai. The upcoming event is all about Hakka Chinese cuisine and it's being whipped up by Kolkata chef Eddie from Sienna Store and Cafe. "We all have grown up eating Indian Chinese. However, the epicentre of the many renditions of Chinese cooking started with the Hakka Chinese community in Kolkata, who are migratory in nature (and you will find them across South East Asia — from Malaysia to Singapore). Some of our colleagues have grown up eating home cooked, really insane Hakka Chinese food and we couldn't have been happier to have Eddie from Sienna Cafe to cook us his celebratory Chinese meal!" shared the foodies at The Soul Kitchen on Instagram.
Looking forward to a sinful seven-course Hakka Chinese meal!
Date: November 18 and 19
Time: 7:45 pm
Price: Rs 3500
Venue: Magazine Street Kitchen
— Lygeia Gomes