eat
Savour Puja-special pot pies at Waypoint
Waypoint is serving a slice of the world — from India and China to Thailand, Mexico and Greece
Published 24.09.22, 06:20 AM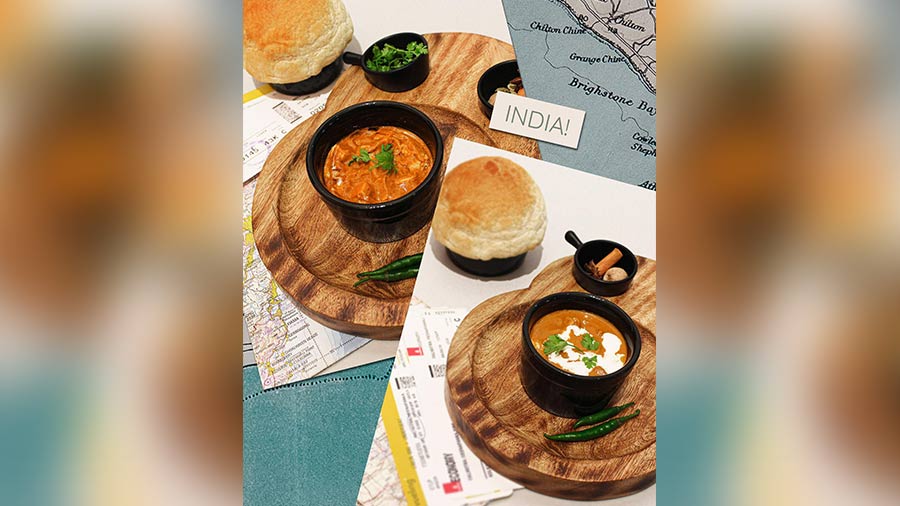 Image courtesy: Waypoint/Facebook
Craving for global flavours this festive season? Waypoint has you covered! The cafe's Durga Puja special menu boasts eight delectable pot pies — all from different corners of the world.
Dig in to a General Tso's chicken and baby onion pot pie from China or a mushroom and baby corn green curry from Thailand. Travel to the land of kangaroos with a spinach and cream cheese offering from the land down under or indulge in the flavours from Greece with the flavour-packed Mediterranean chicken pie. Stop over in Germany with their potato, brie and onion pot pie or fly to Mexico with the vegetarian Mexican casserole that heroes kidney beans. For dessert lovers, USA's apple and walnut pie should definitely make your list and for those who like it spicy, try India's butter chicken and paneer makhani.
All the pot pies are available from September 29 to October 5 only at the outlet on Sarat Bose Road. Prices begin at Rs 325.
— Subhadrika Sen