eat
Ready to dig in at Barbeque Nation's Street Food Festival?
Kickstart Sunday with food that will instantly lift your mood
Published 26.03.23, 10:16 AM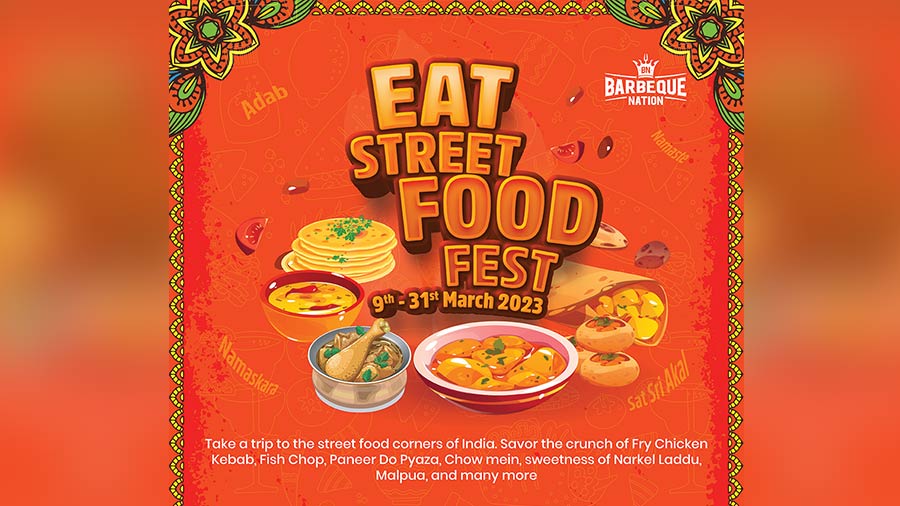 Imagine this Sunday face with no frown lines but twinkle in the eyes and one big smile on the face… Barbeque Nation has made that major mood lift possible with their Street Food Festival, on till March 31.
From Litti Chokha to Fried Chicken Kebabs, Fish Chop to Narkel Laddu — the choices are so tempting that skipping this feast will be foolish enough. Since the festival is available both for lunch and dinner, take your pick and have a Sunday that sets the tone for the whole week.
— Pooja Mitra