eat
Where can you find Dorayaki in Kolkata?
DN-37, DN Block, Sector V, Bidhannagar, Kolkata 700091
Published 06.07.22, 05:47 AM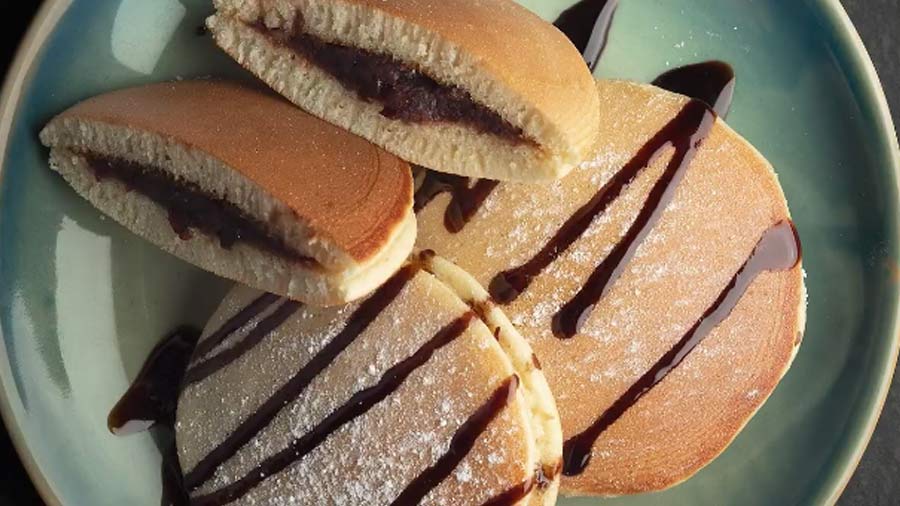 Image courtesy: Instagram
Craving some Japanese confections? Explore some light, delicious Dorayakis at Sector V's BBQ joint Asia! Asia! Asia! Doraemon's favourite snack is a hit with anime lovers and you can sample some freshly baked Dorayakis with a dash of chocolate sauce and sugar this weekend! Dorayakis or Dora cakes are small pancake sandwiches with a bean paste filling and they balance savoury and sweet notes.
Pair it with some seasonal fruits or maybe some delicious Mochi ice cream!