eat
These whisky bacon jam sliders can slide into our DMs anytime!
Park Mansion, 57-A, Park Street Kolkata - 700016
Published 20.07.22, 05:25 AM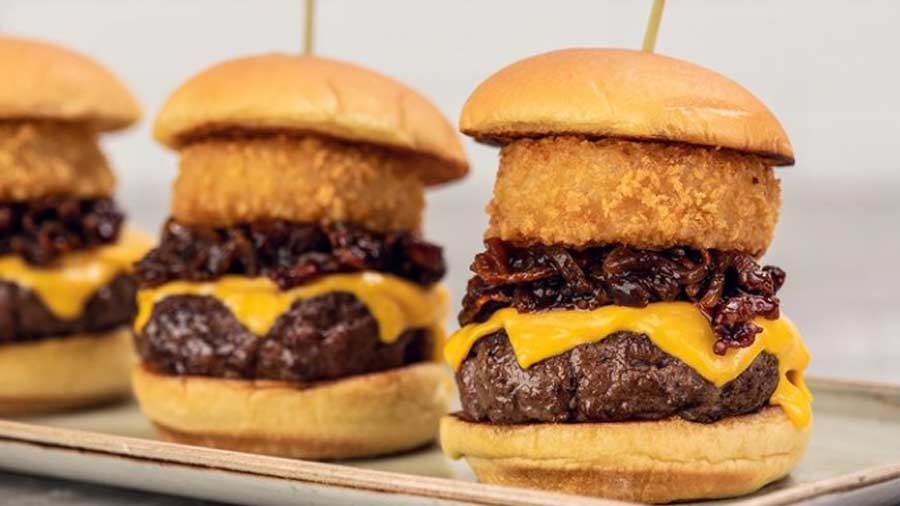 Image courtesy: Instagram
Craving some sliders? Check out Hard Rock Cafe's line of scrumptious sliders which have interesting pairings. The Whisky Bacon Jam Slider is a show-stealer. It features two mini, well-done buffalo steak burgers with American cheese, crispy onion rings, homemade Jack Daniels whisky bacon jam on toasted brioche buns and is served with seasoned fries.
You can also explore other variants like the Katsu Chicken Slider which features sambal mayo and katsu slaw, or the Buffalo slider featuring classic buffalo sauce and blue cheese dressing.