eat
Dig into Momo I Am's newest creation — the best of curry and dimsum!
Available at Momo I Am, RDB Boulevard, Sector V
Published 23.09.22, 06:02 AM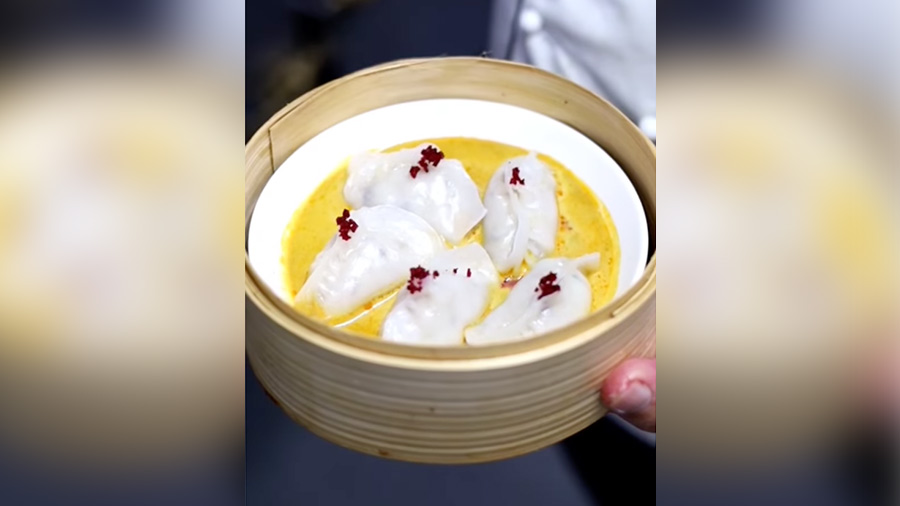 Image courtesy: Instagram
Do you love a mean curry? But can't get enough of dimsums either? Well, Momo I Am has a fix for you. Having completed 10 years, the eatery really knows how to keep their patrons happy. Their newest creation is a marriage of the two worlds of curries and dimsums — the chicken mushroom truffle yellow curry dimsum. Hand wrapped with care, these dimsums are steamed on a bed of yellow curry. The dimsum filling has juicy chicken with the earthy flavours of mushrooms and truffles, while the yellow curry is fragrant and packs a punch. The dimsums get infused with the goodness of the curry and all the flavours sing on your palate with every bite. Devour the dimsums, but don't forget to slurp up the curry — that's where all the magic lies.
— Aatreyee Mohanta