eat
Crispy Quinoa and Edamame Sushi Roll from Homely Zest
Celebrate Republic Day with this crunchy, shareable dish
Published 26.01.22, 07:30 AM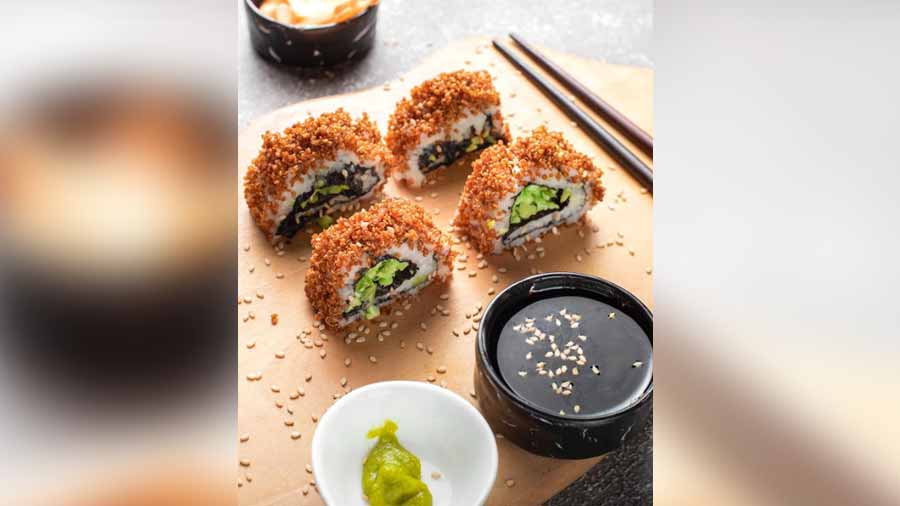 Image courtesy: @homelyzest/Instagram
Want to stay indoors with the family this Republic Day?
Order in from Homely Zest and indulge in their gourmet creations.
Their newest sushi, filled with aromatic rice that is seasoned with rice vinegar, is a mix of crunchy and creamy textures.The rice is layered on a sheet of crispy nori that is filled with shiitake mushrooms, carrots, cucumber and edamame, all of which, along with mayonnaise creates a creamy texture.The quinoa is boiled and fried and then added on top of the rice, giving it the perfect mouthfeel. The veggies along with the rice make the dish as healthy as it is tasty! If you want to try sushi for the first time, this dish is a great way to dip your toes into the world of Japanese food.
- Aatreyee Mohanta