eat
Cranberry White Chocolate by Toska Chocolates
Why shouldn't you feast on Christmas treats year-round?
Published 25.01.22, 07:20 AM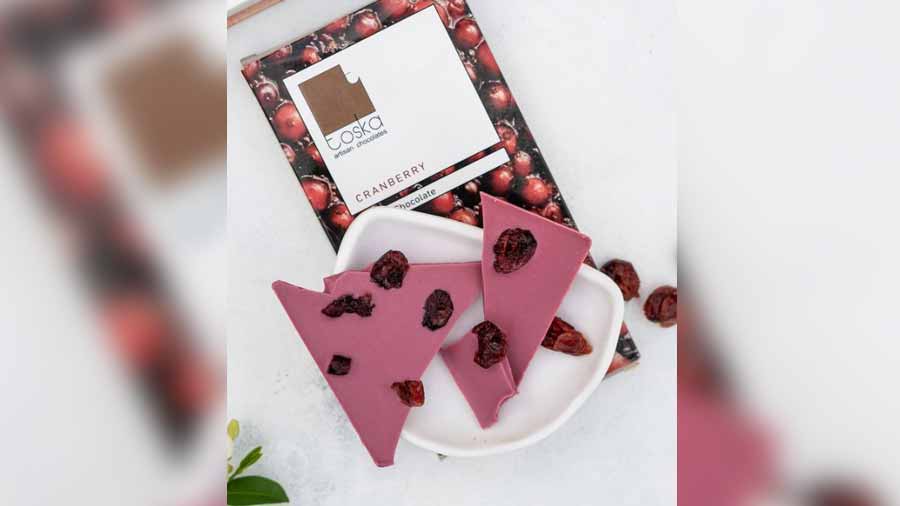 Image courtesy: Instagram
Cranberry season may be coming to an end but that's no reason to quit this delicious superfood. Bean-to-bar label Toska Chocolates has a quirky cranberry white chocolate bar that features dried cranberries and a gorgeous pastel pink base. The tangy complexity of the fruit pairs well with the breathy white chocolate and if you're not a fan of intense dark chocolates or bitter blends, this could be ideal for you.
Ishan Pansuria's Ahmedabad-based fair trade label Toska Chocolates works with a conscious bean-to-bar production process, so the terroir of cacao beans show up in the flavour profile of the chocolates. Toska also offers a line of vegan chocolates and several other fruit and nut-infused blends like rose and saffron, pistachio and cacao, blueberry mocha etc.