eat
Get a northeast Indian platter delivered home!
Manipuri-style pork curry, anyone?
Published 19.08.22, 05:37 AM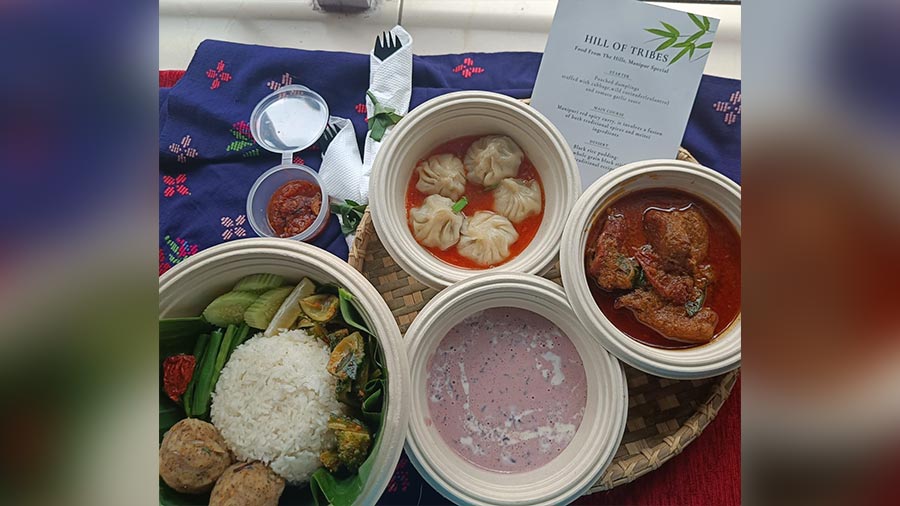 If you're looking for a taste of the hills this weekend, try cloud-kitchen Hill of Tribes's platters. They feature authentic flavours from northeast India whipped up by solopreneur Angela Roy. "My paternal side is Bengali and my maternal side is from Mizoram, so I fuse the two cuisines to make dishes that Kolkatans love. Northeastern food has minimal spice. It's comforting and soulful, so people love it!" says Roy.
This weekend, Hill of Tribes' platter will feature a crispy chilli pork with bell peppers and onions as a starter. Ooksa Thongba,which is a beautifully spiced Manipuri-style pork curry as the main course, and a classic fruit pudding for dessert.
Gear up for a feast from the hills!
— Lygeia Gomes