eat
This pumpkin menu is full of 'gourd'ness!
The 8th Day Cafe and Bakery is giving Kolkata 'pumpkin' to talk about
Published 30.11.22, 06:27 AM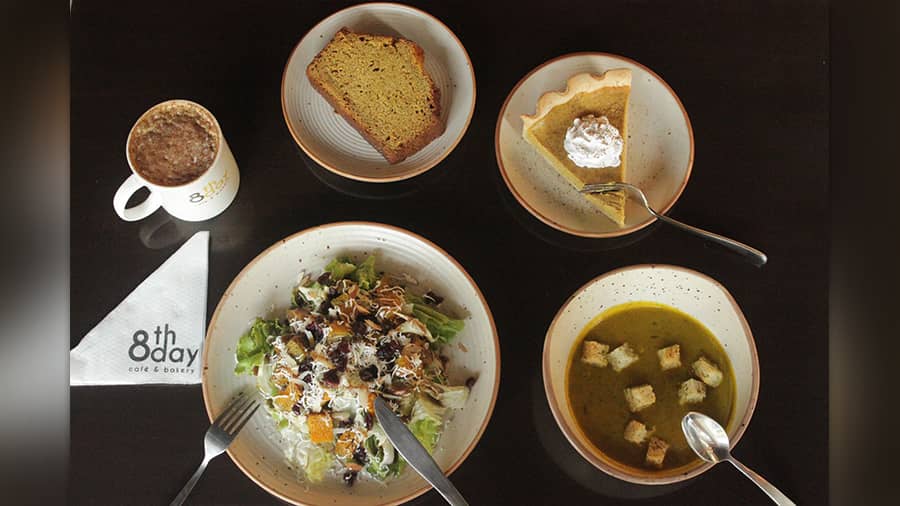 Image courtesy: 8th Day Cafe and Bakery
8th Day Cafe and Bakery has come up with 'All Things Pumpkin' that brings the Halloween flavour once again. On offer is a Pumpkin Spice Latte, which is a medley of fresh pumpkin purée and ginger with a dusting of nutmeg and cinnamon, along with scrumptious slices of Pumpkin Pie and Pumpkin Bread. If you like to keep your snacky treats healthy, the cafe has a Roasted Pumpkin Salad that pairs cranberries, roasted almond and pumpkin slices, with a tangy vinaigrette and crunchy veggies, and a piquant Pumpkin Soup that makes for the best comfort food.
Where: All 8th Day Cafe and Bakery outlets
— Lygeia Gomes