drink
Tom-art-o at Effingut
A classic cocktail gets an update!
Published 19.01.22, 10:40 AM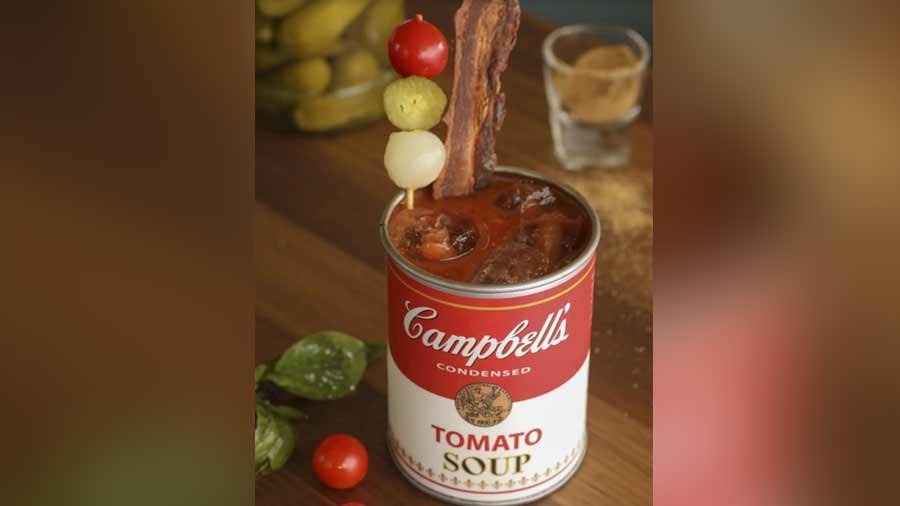 Spicy, sweet, salty and fresh—imagine getting all this in a single sip. Effingut's Tom-art-o is a drink that makes the classic Bloody Mary better. Created in batches that take nearly five hours to prepare, this drink features liquid hickory smoke, Nando's hot sauce along with the brewery's signature tomato concoction. With hefty amounts of vodka, the Tom-art-o has fresh cherry tomatoes and basil that complement its profile seamlessly.
The celery salt and black pepper add a much-needed kick to it. The drink is garnished with crispy bacon, pickle and onions. It is served in a custom-made stainless steel can bearing the label of Cambell's tomato soup, which will remind you of Andy Warhol's famous artwork.
— Aatreyee Mohanta