drink
This milkshake brings all of us to the yard…
Located at: Hard Rock Café, Park Mansion, 57-A Park Street
Published 24.09.21, 07:24 AM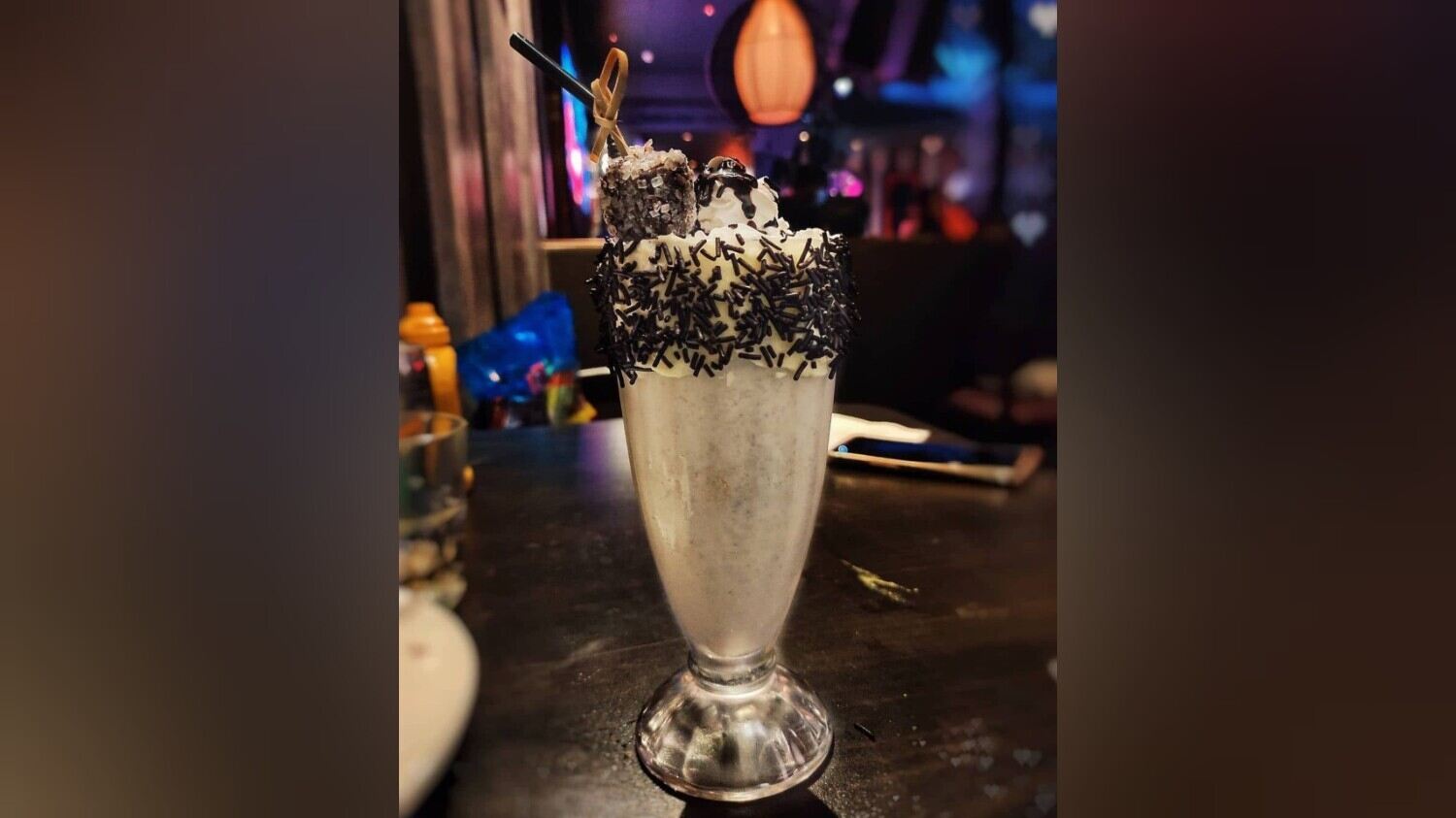 Image courtesy: @hrckolkata/Instagram
The Cookies & Cream Milkshake at Hard Rock Cafe is no ordinary milkshake; it's that over-the-top item on the menu that will pique your interest, instantly. The milkshake sports a devious combination of vanilla ice cream, Oreo biscuits, white chocolate, and an ingredient that catches everyone off guard ㅡ vanilla-flavoured vodka. To make it even more delicious, it's topped with mini chocolate brownies, a drizzle of vanilla essence, and a generous serving of whipped cream. The hero of the milkshake? The vanilla vodka, of course!
This drink-desert was introduced as a part of Hard Rock Cafe's 'boozy menu' as twin to the Hot Fudge Milkshake whose punch is credited to the cheerful combination of bourbon and dark rum. If your sweet tooth has been craving attention lately, the Cookies & Cream Milkshake is the perfect solution. And don't worry, if you're not up for the punch, there's a non-alcoholic option available too.
Tip: Go American and pair this boozy concoction with a greasy grilled burger and crispy Piri-Piri fries.
- Lygeia Gomes