drink
This Alphonso shake is a treat that's hard to beat
There's salads and mango lemonades too!
Published 01.07.22, 05:43 AM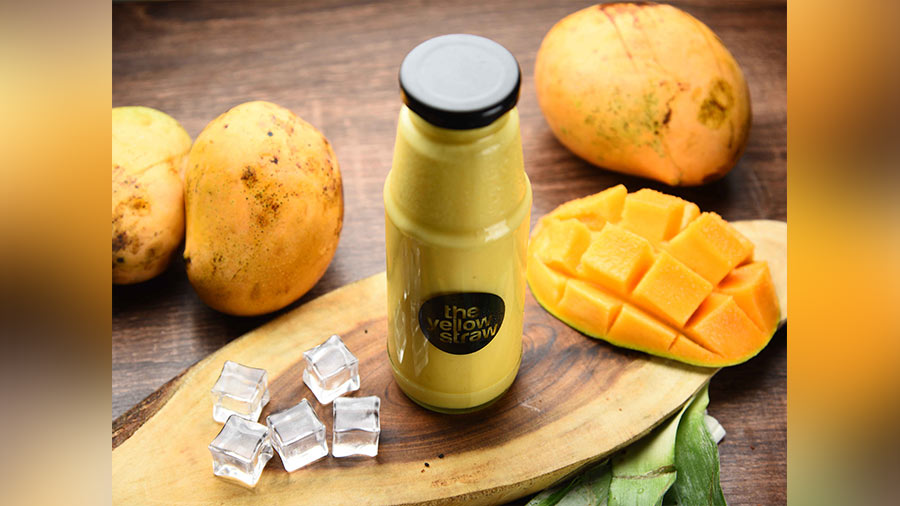 Image courtesy: The Yellow Straw
Kolkata's juice bar chain The Yellow Straw has come up with some new additions featuring mangos and we are loving every item! The existing mango range features King Mango Shake, Mango Sundae and a smooth Alphonso Shake. The new additions include Cut Mango Salad (2/3 varieties of mangoes, mix seeds & walnuts), Mango Sandwich (a non-grilled brown bread based mango sandwich), Quinoa Mango Salad and Kacha AAM Lemonade.
The brand also recently introduced cocktail mixers in flavours like Tokyo Sour, Tex Mex Chilli Margarita, Pink Cosmotino, Red Sparrow and more.