drink
Have you tasted this lip-smacking Dry Fruits Smoothie yet?
Bookmark this recipe for Chaitra Navratri days
Published 25.03.23, 06:20 AM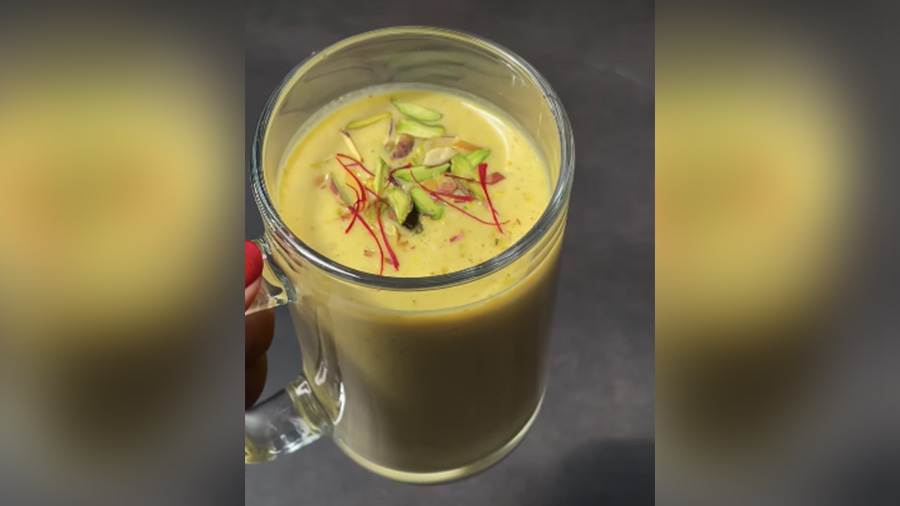 Image courtesy: @learnlively/Instagram
Wondering what to have on one of Chaitra Navratri days, for pre or post workout nutrition, quick brekkie or let's-go-light dinner scenes? Entrepreneur Arti Sahani aka the Instagram handle @learnlively has that one go-to Dry Fruits Smoothie recipe that solves all woes at the blink of an eye. Made with dry fruits, milk, dates and other healthy and yummy ingredients, this recipe turns into a favourite in no time for everyone in the fam.
Additional tip: If you want to make it heavier, add oats while making the smoothie (and throw in some mixed seeds too if you like). And since it's mango season, some ripe mangoes too, please!
— Pooja Mitra