drink
Hot chocolate mixes from Tiggle
Rich. Chocolatey. And with just a hint of cinnamon.
Published 02.11.21, 08:28 AM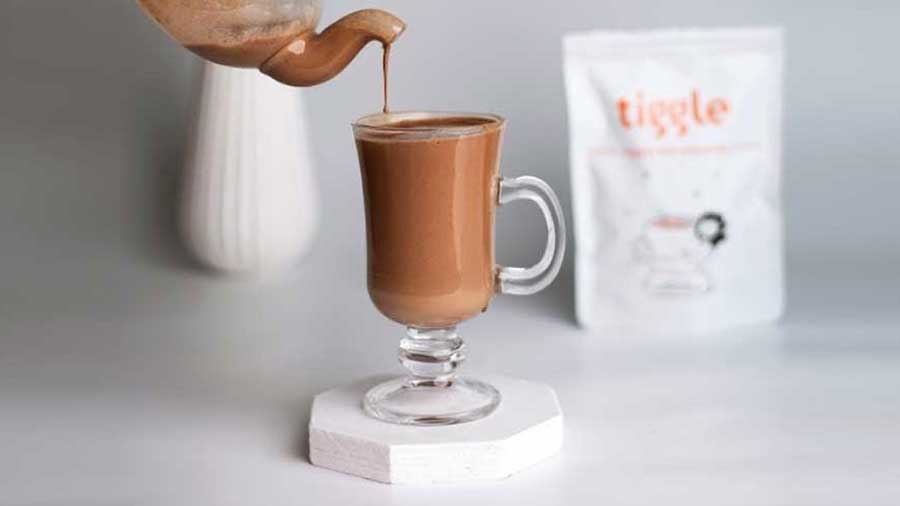 As the city begins to experience the first hints of winter setting in, this is your sign to swap your morning tea/coffee with that one winter essential – hot chocolate. But if you are yet to find that hot chocolate mix which makes the perfect cuppa, then Tiggle might just be the answer to all your prayers.
Available in both light and dark options, Tiggle's hot chocolate mixes are easy to use and require no extra sugar or any other kind of sweetener. Simply add it to milk and let it boil for a few minutes and voila! Your steaming, hot cup is ready. Apart from the mouth watering aroma, well-balanced flavours and ideal consistency, what makes this hot chocolate even better is the earthy notes of cinnamon that lingers on your tongue after every sip.
If you're looking to cut down on sugar but don't want to give up on this winter special drink, fret not, because Tiggle also has a dark jaggery mix that allows you to get your daily hot chocolate fix, absolutely guilt free!
Psst. Remember to create the perfect mood by topping off your cuppa with some fluffy marshmallows, putting on your favourite pair of winter socks and tucking in with those Christmas special rom coms that's going to start flooding in!
- Upasya Bhowal