drink
Darjeeling Breakfast Tea from Bronsun's
Start your winter mornings with a hot, flavourful cuppa
Published 07.12.21, 07:13 AM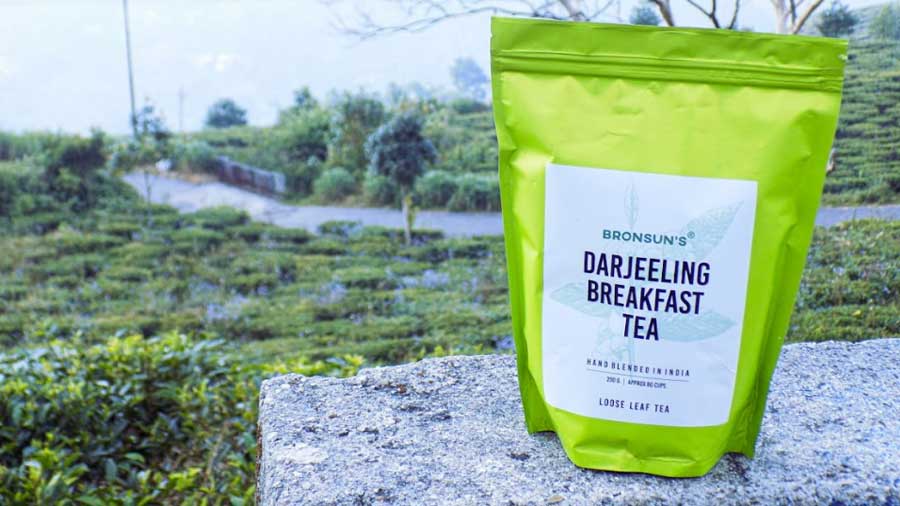 Winters are incomplete without that steaming cup of tea, and Bronsun's, a Kolkata-based brand that was started in 2021, is ensuring that people all over the country get their fill of blended teas, sourced directly from the hills.
This month, the brand has launched a new flavour. The Darjeeling Breakfast Tea gives vacation vibes with its characteristic Darjeeling taste and fruity aroma. A versatile drink that can be paired with honey, lemon or ginger, this concoction will surely wake you up on chilly mornings.
You can reach out to them on Instagram or place your order via Amazon.
- Vedant Karia